Last updated on March 26th, 2022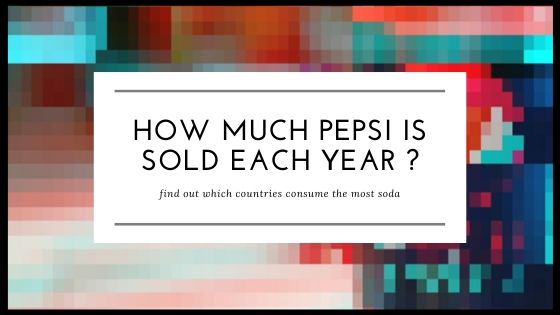 Pepsi products are sold in a whopping 200 countries, and they are available in almost every country throughout the world.
Whether it's their soda or their snacks, Pepsi is a leading brand worldwide. There has been no shortage of superstars who sign up to market Pepsi products.
Since they have branched into the sparkling water industry, Pepsi is now configured to be a successful brand for decades to come.
People purchased over $18 billion of Pepsi in 2019
. It was the second most popular soft drink trailing only
Coca Cola
.
However, PepsiCo itself has several other soda and drink brands (and even food brands) that make PepsiCo a larger company than CocaCola.
They earn more than twice as much revenue ($65 billion) in total as Coca Cola ($32 billion).
Countries Where Pepsi Out-Sells Coke
As Americans changed their habits into drinking less soda, Coke and Pepsi both started focusing on sales outside of the United States. China, India, and Mexico are now leading the way in soft drink sales.
During blind taste tests, Pepsi is generally preferred over Coke. However, that doesn't always translate to sales. Pepsi usually wins the blind taste test because its product has more sugar than Coke.
However, when people drink more than just the sip of a taste and have a bigger bottle, they tend to prefer Coke, which is why Coke sells more than Pepsi.
That said, here's a list of countries where Pepsi sells more products than Coke:
Oman
India
Saudi Arabia
Pakistan
Dominican Republic
Guatemala
Various Canadian provinces

Quebec
Newfoundland and Labrador
Nova Scotia
Prince Edward Island
Northern Ontario
Countries where Pepsi is not sold
There are a few places that do not sell Coke or Pepsi. Due to political reasons and problems with international trading, North Korea does not sell Coke or
Pepsi
.
It is unlikely Coke and Pepsi will be sold in North Korea until larger world political problems and tensions are resolved.
Cuba did not sell Coke and Pepsi for a long time due to restrictions on what could be traded in and out of the country. However, as trade restrictions have been lifted recently, they now can sell these products, and Pepsi is available throughout Cuba.
Other Drinks besides Cola
While Pepsi might be most well-known
for producing cola and other sodas, as the world has been drinking less soda over the years, Pepsi has branched into other beverages and industries that will allow it to continue to have a footprint on the world for decades to come.
They do sell Lipton iced teas and they also own Gatorade. For sports fans who need to replenish electrolytes after a tough workout, Gatorade is a good option.
They've sold bottled water, Aquafina, for a long time. Recently, they've introduced Sparkling Water, Bubly, to their product line. Bubly is an unsweetened sparkling water that is available in a variety of flavors.
Pepsi created Bubly to insert themselves into the health food industry, and have an option for people that are focusing on

drinking water

.
Sparkling water sales have been increasing for years, and Pepsi is poised to capitalize on this industry. Pepsi anticipates Bubly becoming their next $1 billion brands.
Pepsi has also branched into the fruity soda market.
They've been doing this off and on for decades, and in 2019 they introduced three new sodas, flavored with fruit:
Berry Pepsi
Lime Pepsi
Mango Pepsi
These were introduced on a limited basis, as Pepsi was experimenting to see if sales would be successful. This is not the first time Pepsi has introduced fruity sodas.
In the early 2000s, they tried blueberry. In 2005, they also tried a Lime Pepsi. Neither of those was successful.
Taking on ownership of entities like Frito Lay and Tostitos has allowed Pepsi to become a dominant player in the food industry.
As a brand, Frito-Lay is valued at nearly $15 billion. Pepsi owns Frito-Lay, which produces over 1,100 different snacks. This means that Pepsi has a large stake in the snack food industry, and will be a force to reckon with for many years.
In addition to chips and Fritos, Pepsi also makes oatmeal, as they own Quaker Oats. Pepsi has used the oatmeal to break into the health industry, and they market it as a healthy eating option.
Pepsi Stock and Leadership
Buying stock in Pepsi is still a worthwhile investment. PepsiCo has been going strong for many years and is valued at around $140, which is up about 45% over the past 5 years.
In the past year alone it is up almost 30%. Investors still believe in Pepsi, and that's because they are not sitting still.
Pepsi continues to rebrand itself as times change. As long as it does that, it will remain a solid stock option.
Pepsi has had only 6 CEOs in its lengthy history. The current CEO, Ramon Laguarta, was appointed in October 2018. It was under Laguarta's guidance that Pepsi decided to purchase SodaStream
(check our my Sodastream Models ultimate guide here).
This movement allowed Pepsi to get into the health food industry, as it was able to market certain products for their nutritional benefits, and move away from marketing and promoting some of the less healthy options.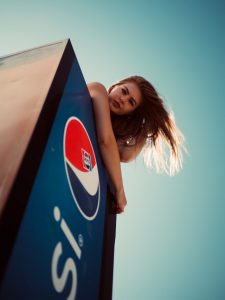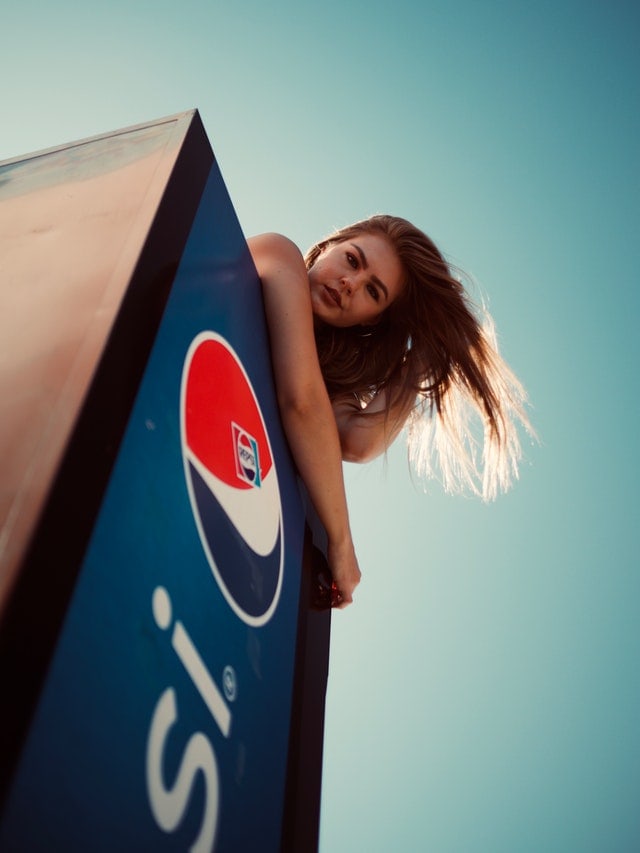 Pepsi actually has more success and makes more profits annually from its food sales than from their beverage sales.
For 43 straight years, Pepsi has been paying dividends to its stockholders, which is a remarkable streak.
that are each valued at $1 billion. That will likely only increase over the years with new ventures like Bubly. As Pepsi continues to evaluate the market and add more business, this number will likely only increase over time.
Pepsi has a whole is valued at over $100 billion. As they add more business, this number will also continue to increase.
Pepsi is still PepsiCo's most influential brand product. While PepsiCo has many products and continues to add new ones, the staple product of Pepsi remains its best-seller.
There are approximately 270,000 people employed by Pepsi worldwide.
Countries who drink the most soda
Whether it's Pepsi, Coke, or some other soda brand, here are the countries that consume the most soda worldwide:
Saudi Arabia
Chile
Norway
Bolivia
Argentina
United States of America
Some parts of the world are focusing on consuming healthier drink options like water and sparkling water. Pepsi has begun to gear their marketing efforts towards consumers who are known to drink soda, and they are focusing on increasing their international footprint in countries like Saudi Arabia which are known to love soda.
Pepsi Marketing and Financials
Pepsi has been successfully marketing itself for generations. They also have sound ethical values and do not market sugary soda
beverages to children
under the age of 12.
They are selective about which of their products they market to children.
Nutritional information for every product Pepsi makes is available on its website and is not hard to find. They also have an entire section of their website devoted to financial information.
Any stockholder or person with a business interest in Pepsi can check out their website for all stock information and questions on the financial side of Pepsi.
SodaStream Purchased by PepsiCo
SodaStream
was invented to the consumers a little more power over their soda. This allows you to make your own soda in the comfort of your home.
You're essentially making flavored sparkling water. At not much cost to the consumer, you can now drink fizzy, flavorful water without going to the store and buying it.
Pepsi purchased SodaStream in 2018 for $3.2 billion. This was seen as an acknowledgment that the soda industry is fading, and people are more interested in seltzer water.
They purchased SodaStream six months after they launched their own sparkling water brand, Bubly, as they recognized that there is a market for being able to make your own sparkling water in your own house, versus having to buy it all the time.
Both SodaStream and Bubly are signs that Pepsi is acknowledging a change in the habits of people, and these investments are going to position Pepsi for future success.
Pepsi is a very philanthropic company, and the company strives to make the world more sustainable and a better place going forward.
They are transitioning to 100% renewable energy at its U.S. facilities, which will join them with 9 branches overseas that already are run on 100% renewable energy.
Pepsi is committed to sustainability and produces an annual sustainability report, which is available to the public on its website.
Through their sustainability efforts, they have accomplished:
Through water conservation efforts, they have replenished more than 1.1 billion liters of water.
Like many large companies, Pepsi is aiming to diversify its workforce. 40% of their management positions are held by women, and by 2025 they are aiming to have that number be an even 50%.
Future of Pepsi Sales
Pepsi has a heavy footprint in the food and beverage industries and is well-positioned financially for decades to come.
As the needs of the world have changed, so have Pepsi's products and marketing strategies, which will allow them to always remain competitive.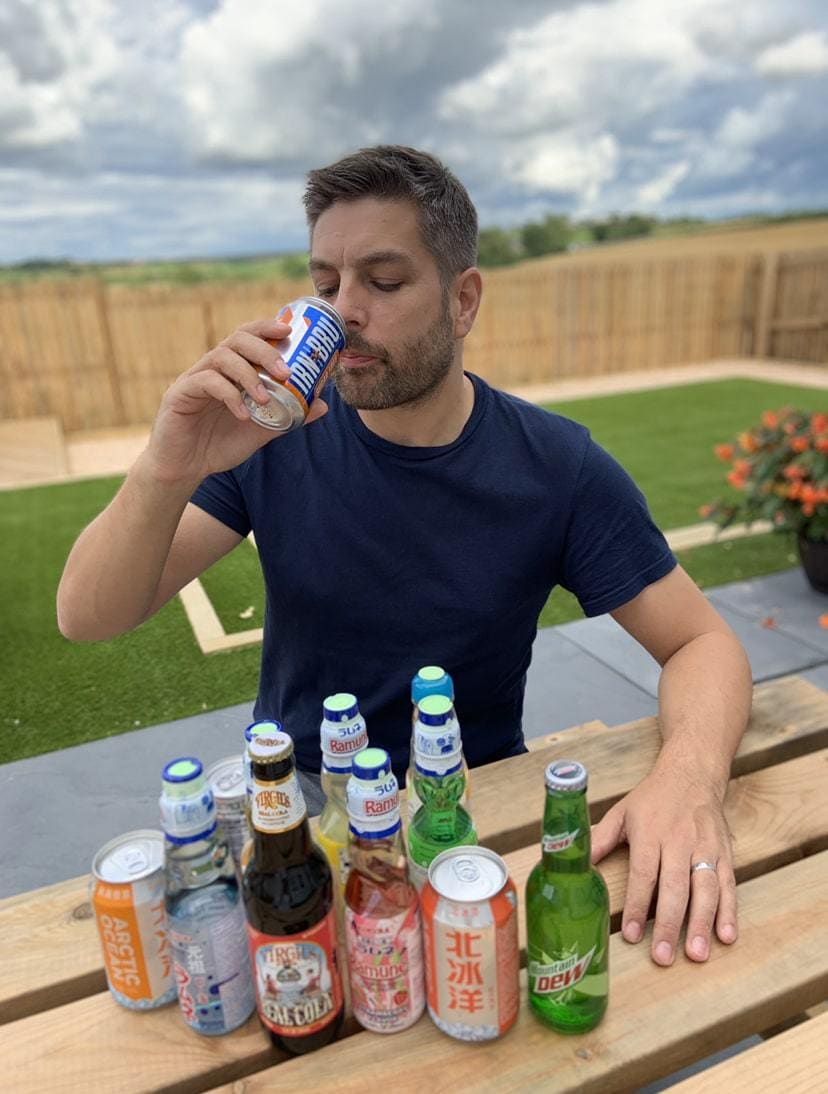 I'm the owner and blogger here at SodaPopCraft.Com. I'm a soft drinks enthusiast and I'm bringing you all I know and research from the world of Soda Pop & Kombucha soft drinks.
I hope it inspires you to make your own healthier fizzy drinks at home.
Read more About Me here