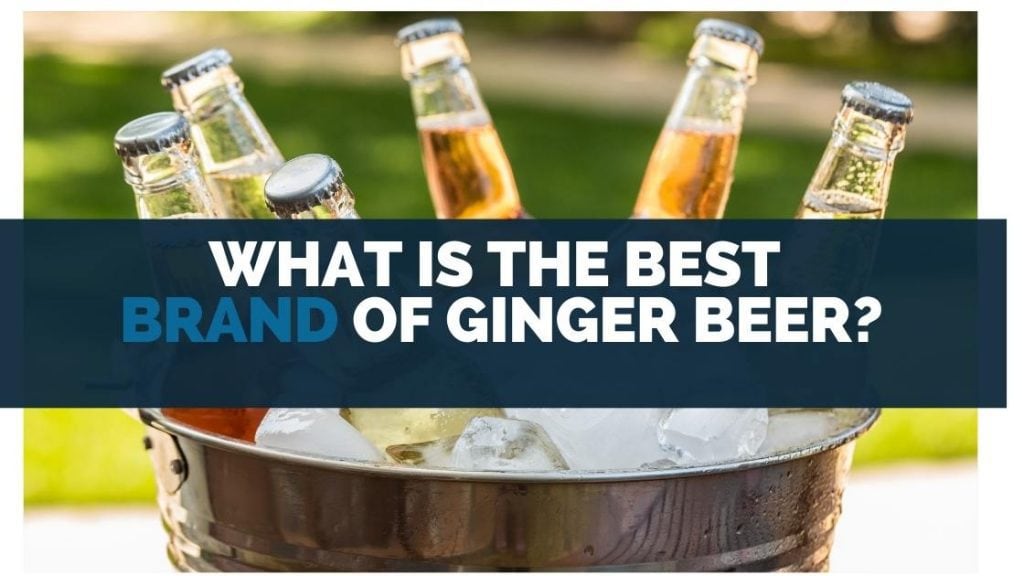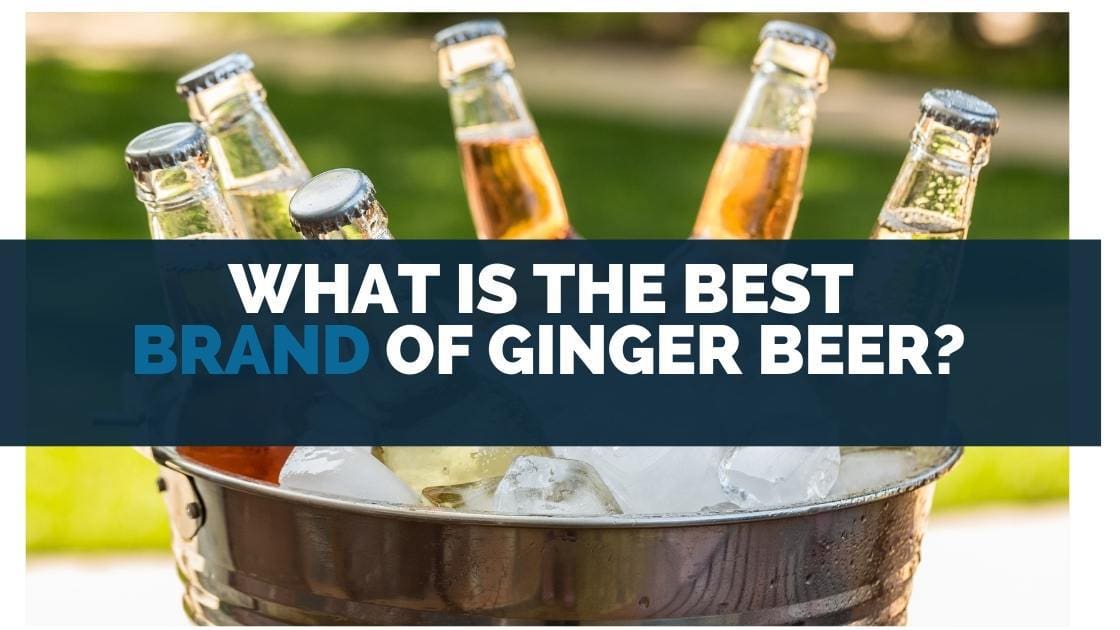 The following article will help you to answer all the important questions that you may have about ginger beer – that wonderful, spicy and refreshing carbonated drink that has been enjoyed by humans for centuries.
More specifically, this article will help you to choose the best ginger beer for your taste preferences so you can enjoy it as a mixer in cocktails like a Moscow Mule or a Dark 'n Stormy, or on its own as a natural cold drink for pure refreshment.
Choosing the best ginger beer for your taste preferences will come down to a few factors, namely: are you looking for an alcoholic ginger beer or a refreshing non-alcoholic soft drink? Do you prefer ginger ale or ginger beer?
Both are ginger-flavored, but ginger ale is generally a slightly more carbonated, synthetic soft drink used as a mixer in cocktail drinks.
Ginger beer has many more variants than ginger ale and can easily be enjoyed on its own as a refreshing, zesty cold drink.
So without delay, let's get you started on your quest to find out everything there is to know about ginger beer.
If your mouth is not yet watering then read on to get your lips wet for the taste of a fresh, invigorating ginger beer on your tastebuds.
History of Ginger Beer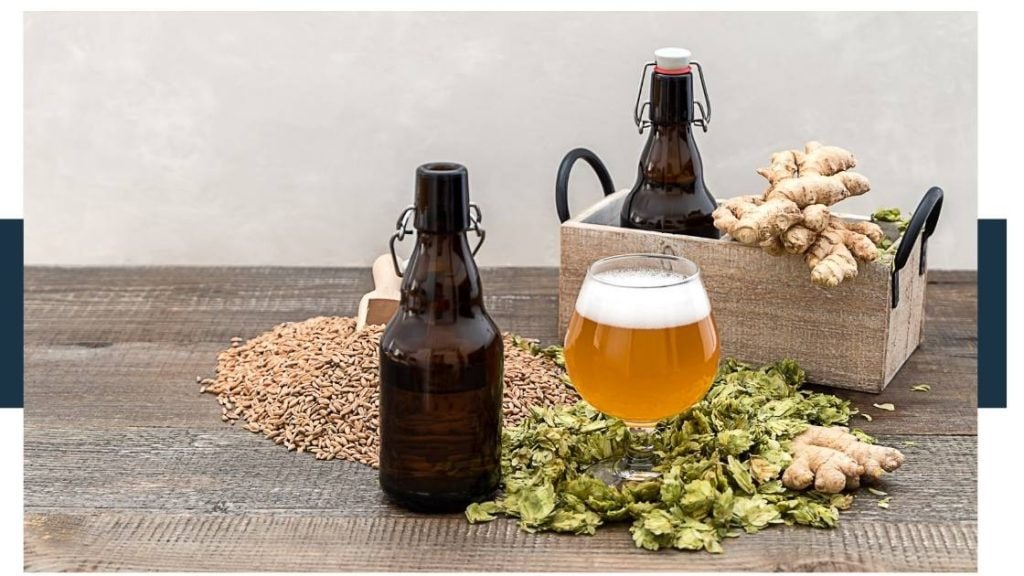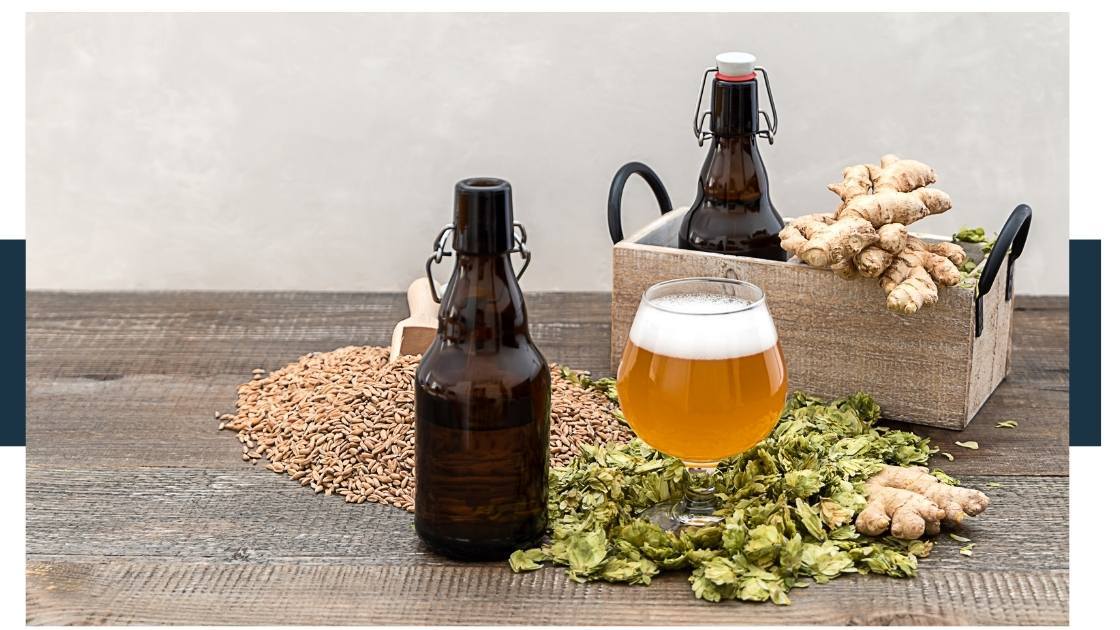 Modern ginger beer has its origins dating back to the colonial spice trade in the Carribean.
Although ginger was historically used as a medicinal ingredient in brews and drinks (dating back to 500BC) in ancient India and China, modern fermented ginger beer originated in industrial England in the 1700s.
It was originally an alcoholic beverage as the fermentation process produced trace amounts of alcohol.
That's where the word 'beer' in its title comes from.
However, the most modern version that we know today originated during Prohibition in the 1920s when there was a ban on alcohol
Contrary to its title, ginger beer has never been an actual beer, although it does undergo a stringent fermentation process.
It was first made by mixing ginger, sugar water, cream of tartar, and the 'ginger beer plant' (the community of bacteria that make up the fermented solids in ginger beer called a SCOBY) and leaving them to ferment.
The modern fermentation process of ginger beer is more similar to that of the production of kombucha and hard cider than it is to the production of alcoholic beer.
Ginger Beer vs Ginger Ale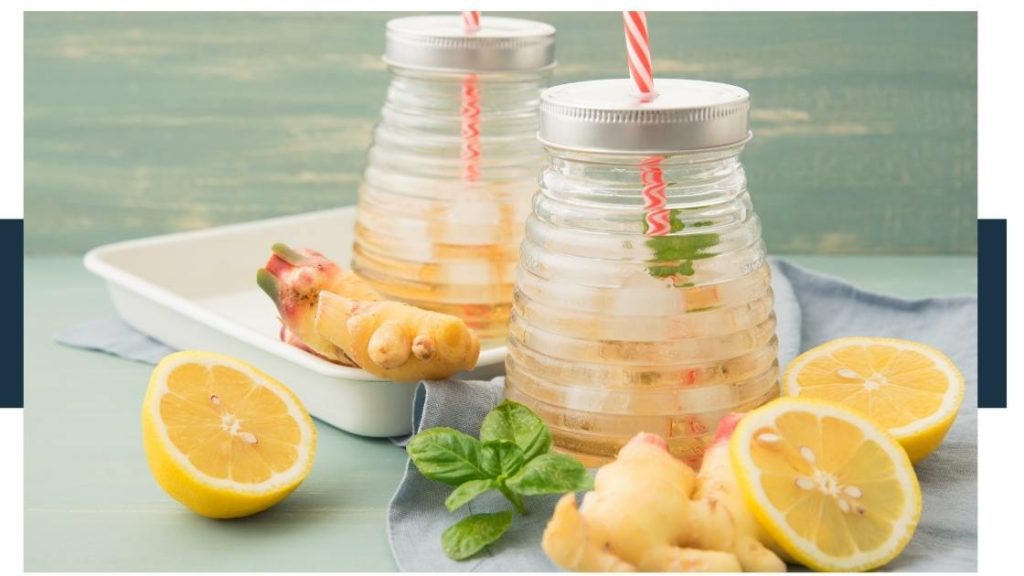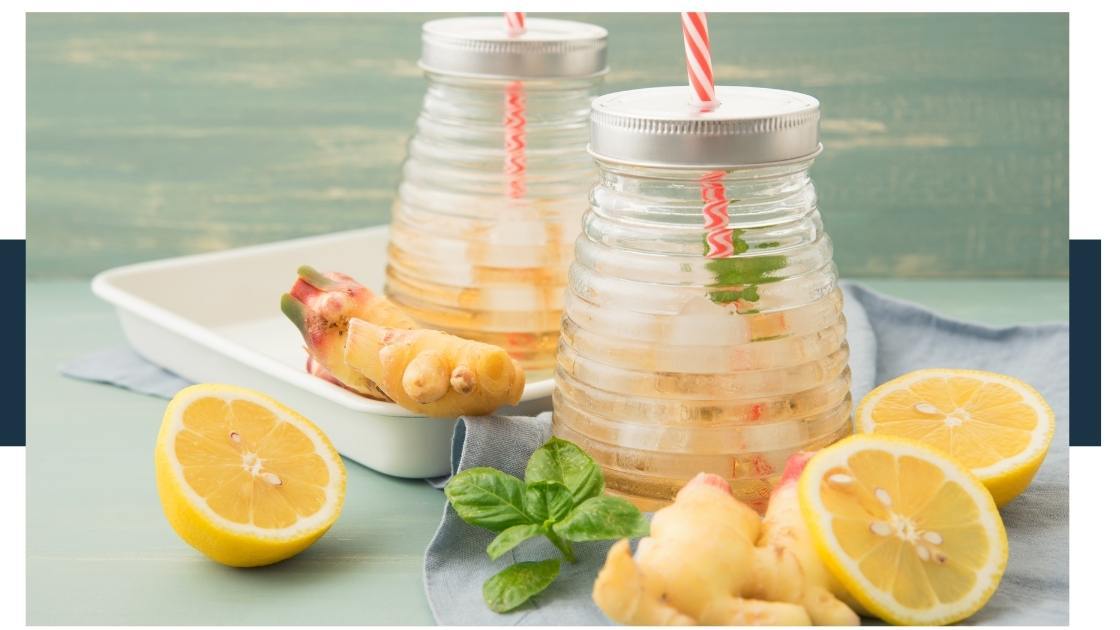 The real difference between these two drink cousins lie in how they are both made.
Ginger beer tends to go through a more rigorous process of natural fermentation than ginger ale and also tends to have more dark and heavy spices added to it during the brewing process, resulting in a stronger ginger flavor than its soda cousin.
Ginger ale can be thought of like a ginger-flavored soda and it is made using the trusty method of mechanical carbonation that is used to make commercial sodas.
Ginger beer has some carbonation in it, however, its carbonation is a result of the natural brewing and fermentation process.
Ginger beer and ginger ale are both used as mixers in popular cocktail drinks.
Ginger beer, however, tends to have more of a widespread use than commercially-sold ginger ale sodas.
For example, it has been used medicinally for centuries to cure ailments such as nausea, with ginger having been hailed as a root with strong medicinal properties since ancient times.
Ginger beer is also more commonly enjoyed on its own as a refreshing, zesty, and spicy beverage whereas ginger ale is generally used only as a mixer in drinks and is very rarely enjoyed as a standout beverage on its own.
What is the best brand of Ginger beer?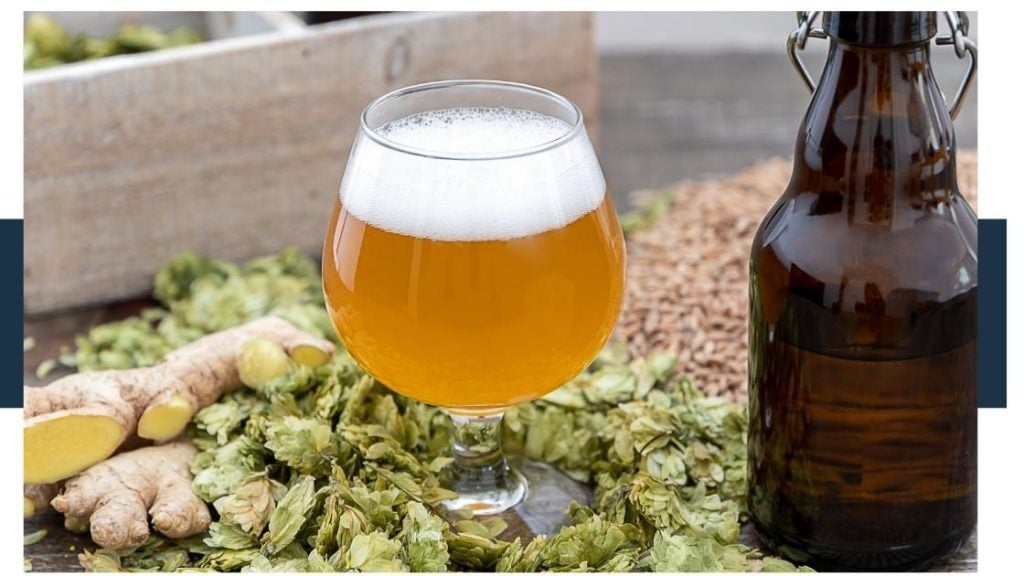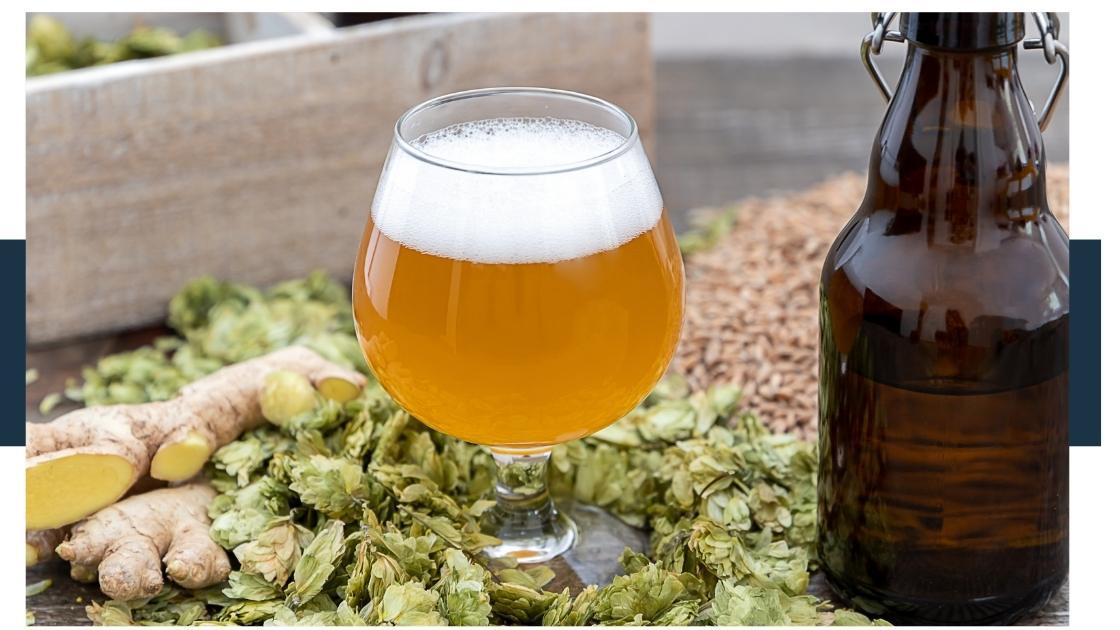 Choosing the best brand of ginger beer for your taste preferences (now that you have a solid craving for a rich, spicy, and refreshing smack of fizzy ginger on your tongue) is going to come down to a few pivotal questions:
Do you like it sweet?
Do you like it spicy?
Do you like it pure and natural?
Do you like it cloudy?
Here we'll spice you up with all the information you need to make those important gingery choices with this selection of finely crafted ginger beers from around the world.
Fever Tree: This is a ginger beer with a distinct, fresh ginger taste.
It has a refreshing and clean taste without being too sweet.
It has a deep, long-lasting, and wholesome ginger flavor and is made with three different kinds of ginger – each with its own different flavor profile.
The result is a warm and spicy flavor that will leave your taste buds satisfied and wanting more.
If you like your ginger beer more on the spicy side and made with natural ingredients then this is the ginger beer for you!
Maine Root: This is a brew made with organic ingredients and a few different spices other than ginger.
It is made with fresh purified water and organic cane juice to give it its wickedly fresh taste.
It has a surprisingly (in a good way) zingy aftertaste for those who like to taste their spicy beverage long after it has been gulped down.
If you're looking for natural, down-to-earth ginger flavor delivered straight to your tastebuds, this is the one for you!
Bundaberg: This traditionally brewed Australian ginger beer is a timeless classic made from their genuine family recipe that's been around since the 1960s.
Made with real, home-grown Australian ginger and sugar cane, this original homebrew will make its mark on your tastebuds and leave you wondering why you didn't find it sooner, it's that good!
Barritt's Bermuda Stone: This is an original family-made ginger beer that is more on the mild side, containing just a hint of ginger spice.
This age-old classic has a long history of delivering a refreshingly bold flavor to ginger beer lovers' palettes, having been around making a spicy statement since 1874.
Regatta: This original Bermuda-style ginger beer is made from blending real African and Caribbean ginger root in traditional stone crocks.
The unique brewing style leads to a fresh and zesty taste that is more lightly carbonated and less punchy and burny than many of its competitors.
What a treat to have such a worldly selection of unique and refreshing ginger beers available on the market today.
And here's a spicy side-note in case you're still having difficulty making up your mind as to your pick of which to take home: all of the above ginger beers are made with natural ginger root, making them all solid contenders as a healthy choice of refreshment.
However, that leads to the inevitable question of which ginger beer is the healthiest?
The healthiest ginger beer on the market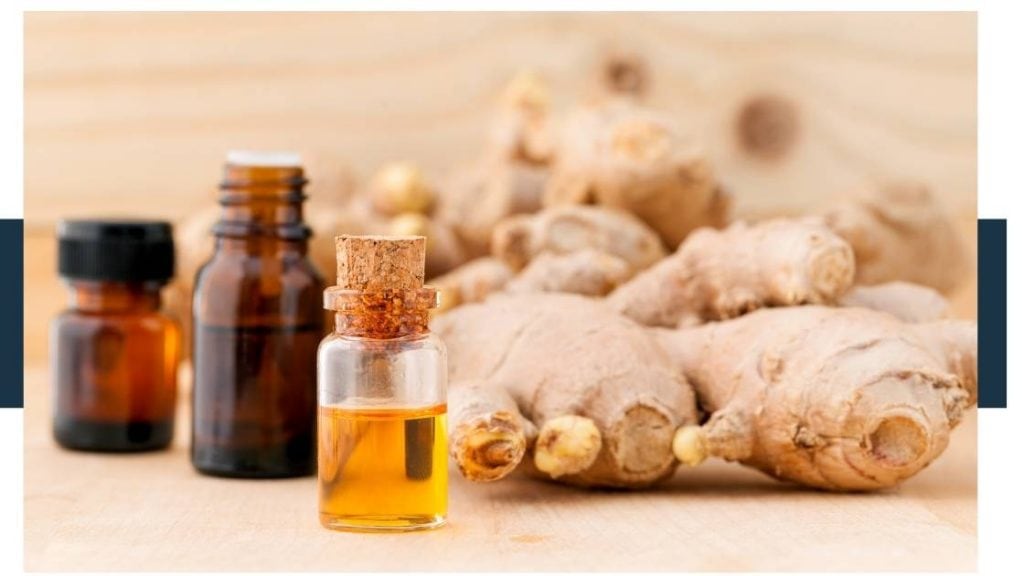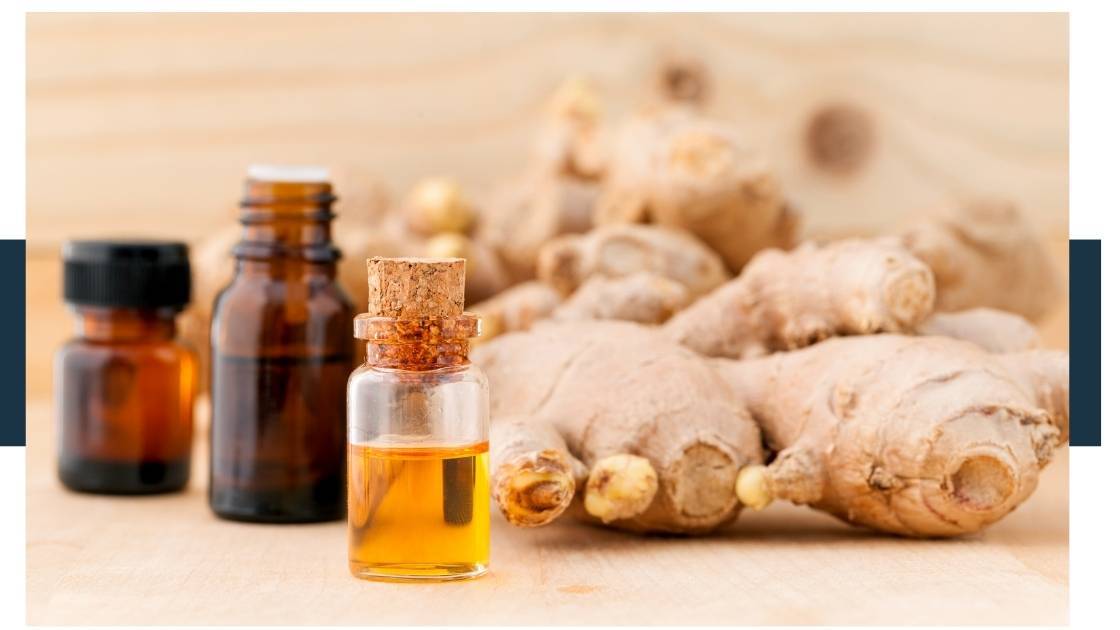 Ginger beer has some amazing health benefits with the ginger root being known for its plethora of medicinal properties since ancient times.
Gingerol is a natural oil found in ginger that is responsible for its health benefits and zesty fragrance.
The most commonly reported health benefits of ginger are that it relieves nausea and improves digestion – however its true benefits are widespread with the spicy root having anti-inflammatory and anti-bacterial properties as well as being reported to slow down the process of aging.
It's great to know that ginger is healthy for you, but how would you know if your ginger beer you're about to consume is going to have any health benefits for you at all?
The first step is to ensure that it has real, natural ginger root in it – you can do that by tipping the bottle upside down and checking to see if there are bits of ginger floating around.
If there are, you're good to go for a healthy ginger-spiced beverage.
*If you haven't already, check out the list of best ginger beer brands above, all of which have healthy, natural ginger root as an ingredient.
And the healthiest ginger beer (according to a registered dietician) goes to: Reed's Zero Sugar EXTRA Ginger Beer.
Not only is this ginger beer sugar-free (it is sweetened with natural erythritol, stevia, and monk fruit), it has a high amount of natural ginger which pumps up its health benefits tenfold over its fellow ginger beers.
Reed's is also the best beverage available to help ease your nausea, as its zero-sugar content will ensure that you get all nausea easing benefits of the ginger and none of the stomach upsetting side effects as you can expect with high-sugar alternatives.
A natural question you may be asking along your quest to find the ultimate ginger beer is:
Is Ginger Beer healthier than Coke?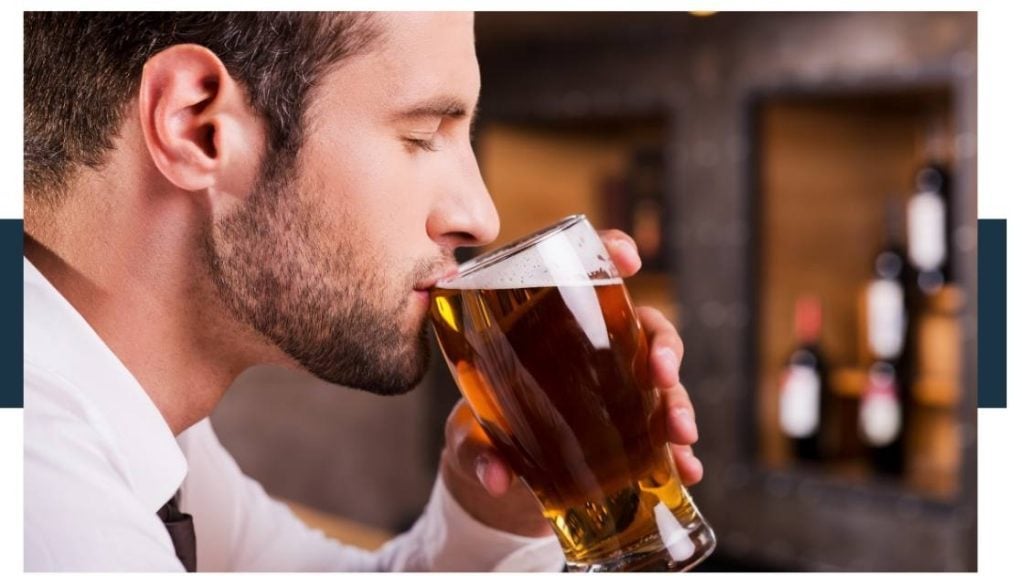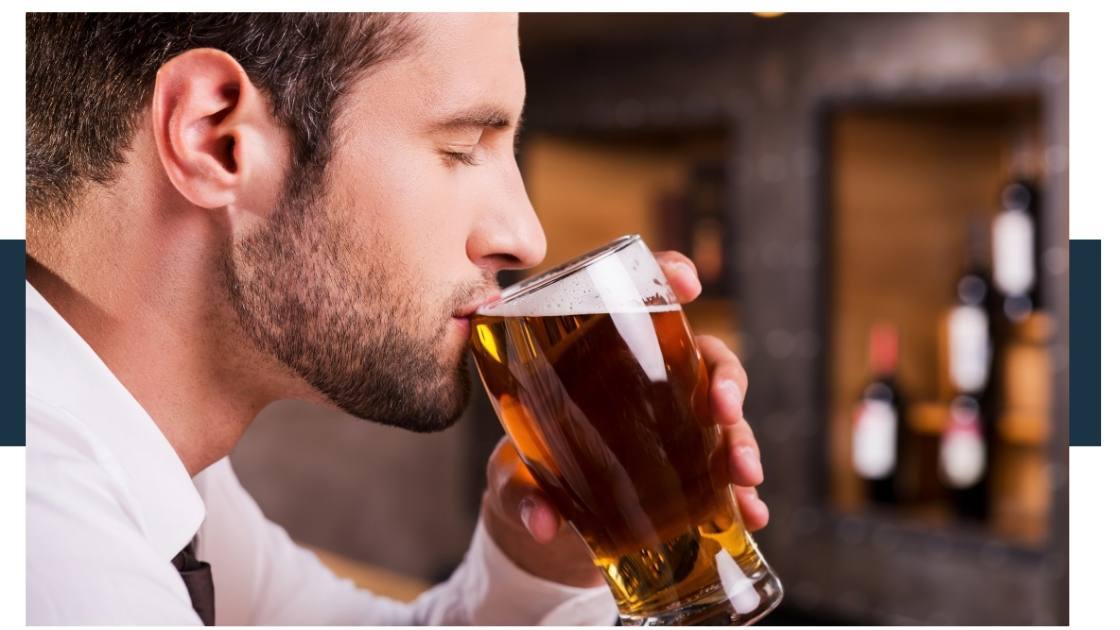 This is a two-fold question and the answer depends on which question you're asking. In terms of sugar content? No, not necessarily.
Most ginger beers have a high sugar content and some higher than found in Coke – the high sugar content promotes the fermentation process and helps to round off the dark, warm and spicy flavours.
However, the natural ginger root addition to many ginger beers (including all of those listed in this article) gives ginger beer the healthy advantage over a purely sweetened soda like Coke because ginger has many well-known and time-tested health benefits.
Congratulations, you are now a ginger beer aficionado!
Enjoy this spicy wonderment in your classic cocktail or on its own as a refreshing summer cold drink and take in all the health benefits of this household classic.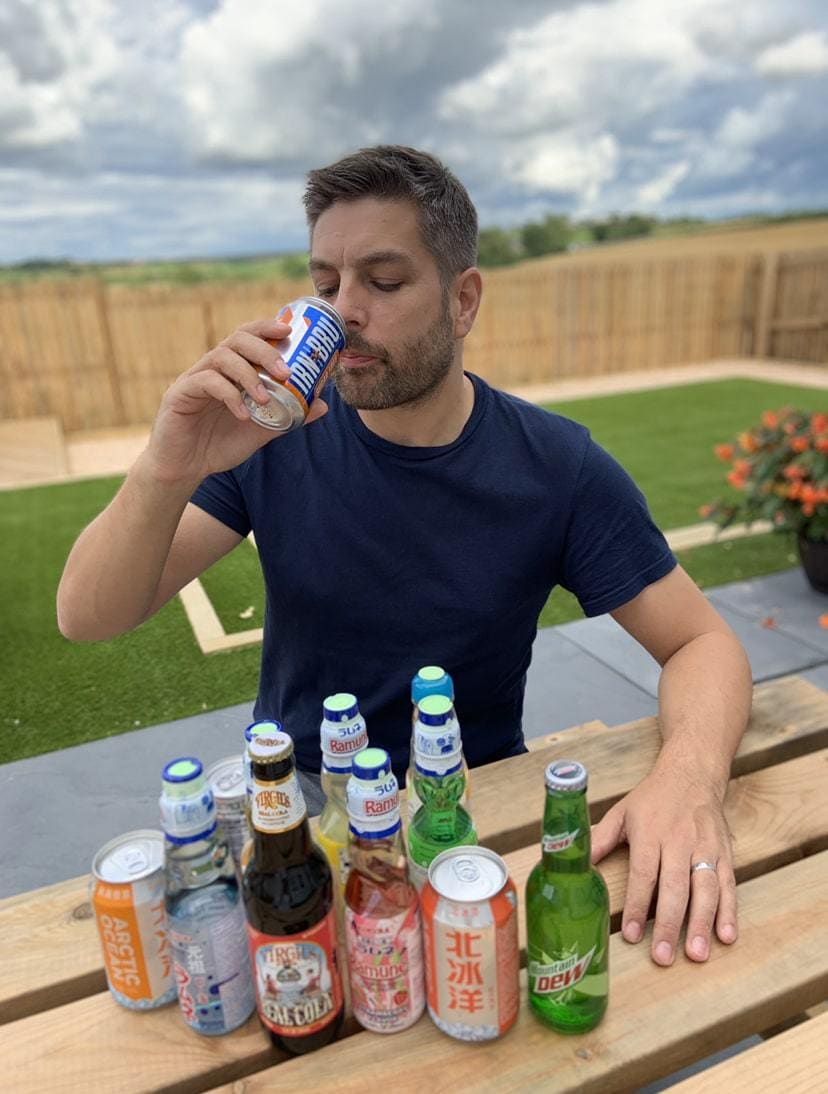 I'm the owner and blogger here at SodaPopCraft.Com. I'm a soft drinks enthusiast and I'm bringing you all I know and research from the world of Soda Pop & Kombucha soft drinks.
I hope it inspires you to make your own healthier fizzy drinks at home.
Read more About Me here