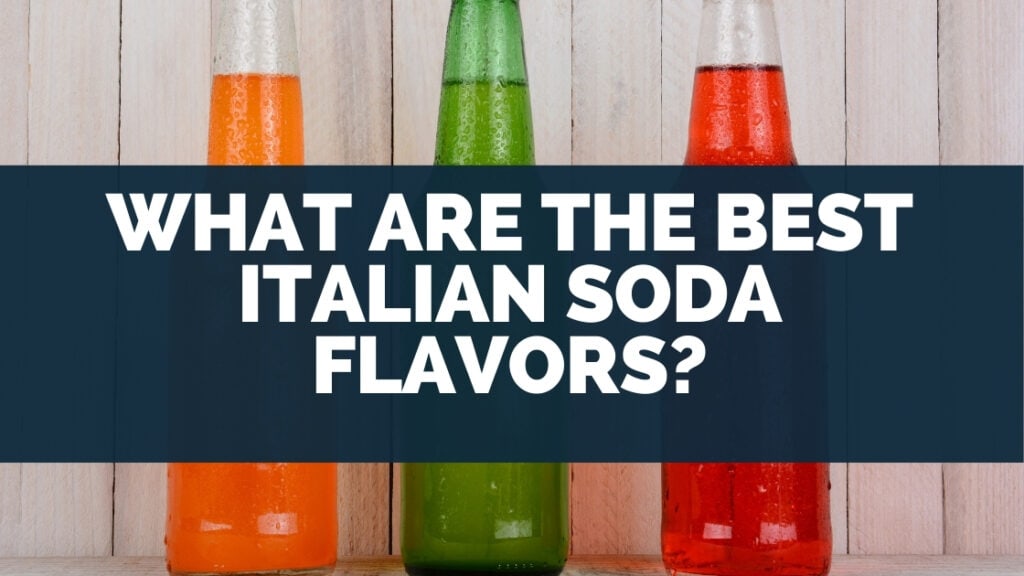 I've been learning a load about Italian sodas and was interested in what flavor options were available. Let's get into it.
So, what are the best Italian soda flavors? According to Bell Italia, the best Italian soda companies are:
I've added the best flavors they make next to each one based on independent reviews online, and their flagship products.
There are Italian-made sodas, and there is what's called an 'Italian soda', which can be a bit confusing.
Many people also wonder about San Pellegrino and their different soda flavors such as blood orange.
So, below I'll explain everything you need to know about the best Italian soda flavors.
What does Italian soda taste like?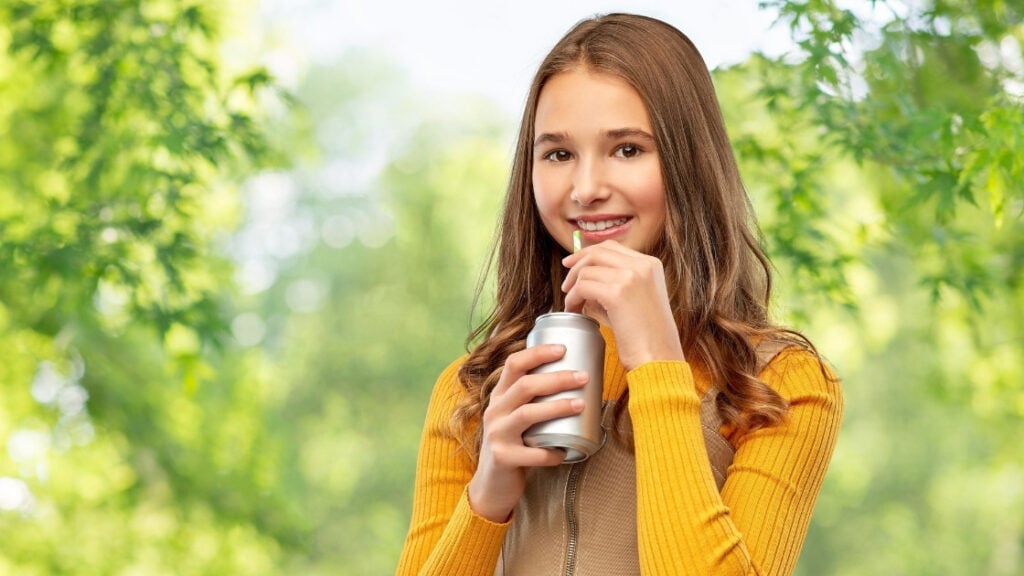 Italian sodas taste like a mix of desserts, and spices, according to Wikipedia.
But, there are many different Italian soda flavors such as fruit flavors, colas, and cream sodas.
Chin8neri Chinotto for example is very unique and some people have said that it tastes like the smell of asphalt.
All sodas are made with the same core ingredients: carbonated water, flavors, sweetener.
Therefore, Italian sodas and regular sodas are very similar.
Chinotto, though, is made from an orange that is found in Southern France, Italy, Malta, and Libya according to Wikipedia.
In Italy, it's typically grown in the Northeast, and in Sicily a large Island off the Southern tip of Italy.
Chinotto has a bitter-sweet taste that is very unique.
Below is a video of some people tasting Chinotto for the first time, and the two people in the video didn't like it very much.
To quote the lady who tasted it 'why would someone drink that?':
Here's another video of a lady tasting it:
It's clear from their reactions that it's an acquired taste, and if you're wanting to drink a sweet, delicious soda like Pepsi or Dr. Pepper, Chinotto is not for you!
There are a range of sodas that have been consumed in Italy for many centuries such as Gazzosa, as CiuItaly says.
However, they are mostly subtle variations of sodas you can find in any country, such as lemonade, and other fruit-based sodas.
But, Italy has a unique culture, and they drink sodas at different times of the day.
For example, they will drink a shot of 'aperitivo' – which is a flavored liquor – that's sometimes carbonated before a meal to increase the appetite.
What does blood orange soda taste like?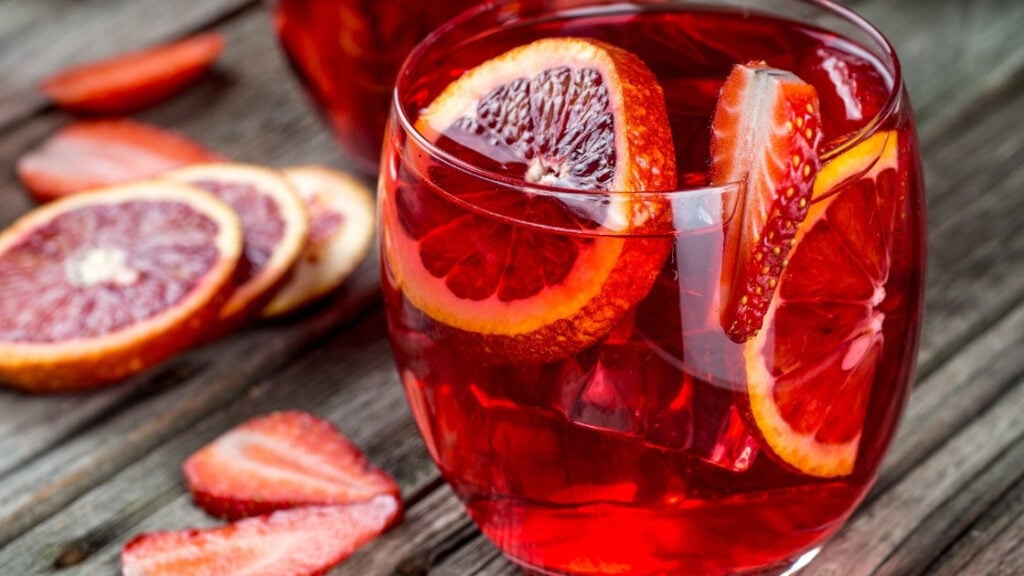 Blood orange soda tastes like Fanta orange but it's a bit more tart.
Blood oranges are also typically sweeter than a regular orange and have hints of grapefruit, cherry, and raspberry says Fruit Stand.
The blood orange is a citrus fruit that looks very similar to orange on the outside.
But, the flesh is a dark red/purple/orange color.
And some varieties have and orange flesh and patches of the dark purple/red blood orange color.
Spruce Eats says that blood oranges grow in warm and temperate climates, and in the USA they are mostly grown in California and Florida, which have a subtropical climate.
Various sources online such as here also say that blood oranges are thought to have originated in Sicily, and Spain.
What is San Pellegrino blood orange?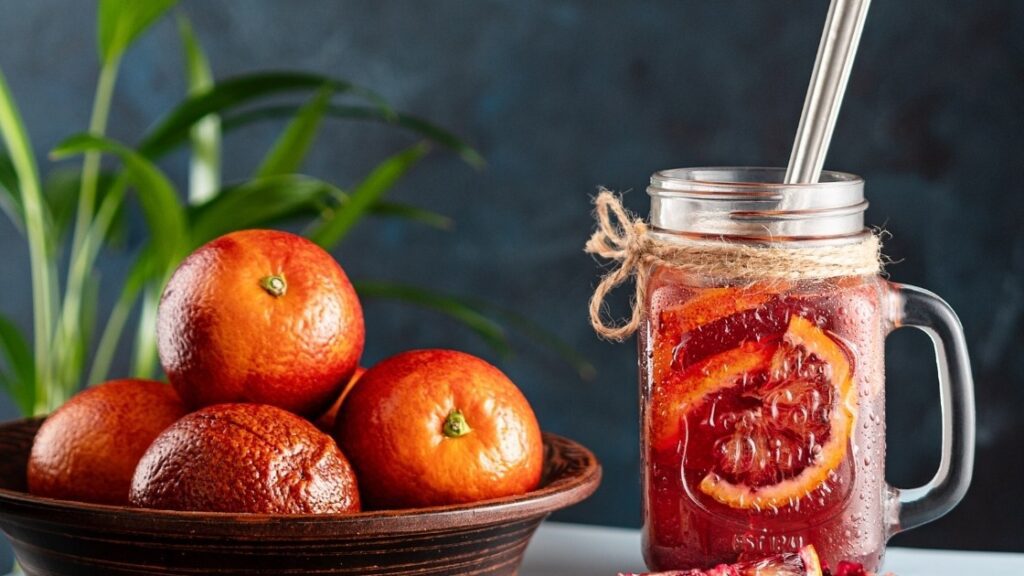 San Pellegrino blood orange is a carbonated soda made by the soda brand San Pellegrino.
It's made with orange and blood oranges grown in Italy, according to their official website.
And contains 20% fruit juice. Unlike orange sodas, it has a more natural orange flavor.
San Pellegrino blood orange is called 'Aranciata Rossa' which translates as red-orange juice.
The ingredients in San Pellegrino Aranciata Rossa are:
Water
Orange Juice From Concentrate (17%)
Sugar
Blood Orange Juice From Concentrate (3%)
Carbon Dioxide
Orange Extract (0.1%)
Flavor
Colors (Anthocyanin, Paprika)
Food Acid (Citric)
Stabilizer (Pectin)
It contains slightly less sugar than big-name sodas like Pepsi and Dr. Pepper.
And significantly less sugar than Coca-Cola.
Here's a side by side comparison of the amount of sugar in San Pellegrino Aranciata Rossa:
| | | | | | |
| --- | --- | --- | --- | --- | --- |
| Per 3.4 oz (100 mL) | Coca Cola | Pepsi | Dr Pepper | Mountain Dew | San Pellegrino – Aranciata Rossa |
| Calories (kcal) | 280 | 43 | 42 | 45 | 38 |
| Sugar (g) | 77 | 11.6 | 10.6 | 12.4 | 8.8 |
In my opinion, this is probably because it contains so much real fruit juice which is naturally sweet.
So they don't need to add as much sugar to get a really nice taste.
The links to the data for each of the sodas can be accessed by clicking the names of the sodas at the top of the table above.
Who sells Pellegrino blood orange?
Pellegrino blood orange which is branded as 'San Pellegrino – Aranciata Rossa', can be purchased online on Amazon and at Walmart.
Currently, Walmart says you can't pick it up in-store so it can only be purchased online.
It's also widely available in supermarkets and restaurants.
On the official San Pellegrino website they provide a handy store locator that you can access here – only for the USA.
San Pellegrino also has a store locator for selected countries.
To find it for your specific country it's best to do a Google search for 'San Pellegrino or 'san Pellegrino your country'.
For example, 'san Pellegrino UK'. And it should come up.
If they don't have a store locator for your specific country you can do a Google search for 'buy San Pellegrino Aranciata Rossa' will bring up a list of websites and stores within your country/city that sell it.
Is Italian soda better than regular soda?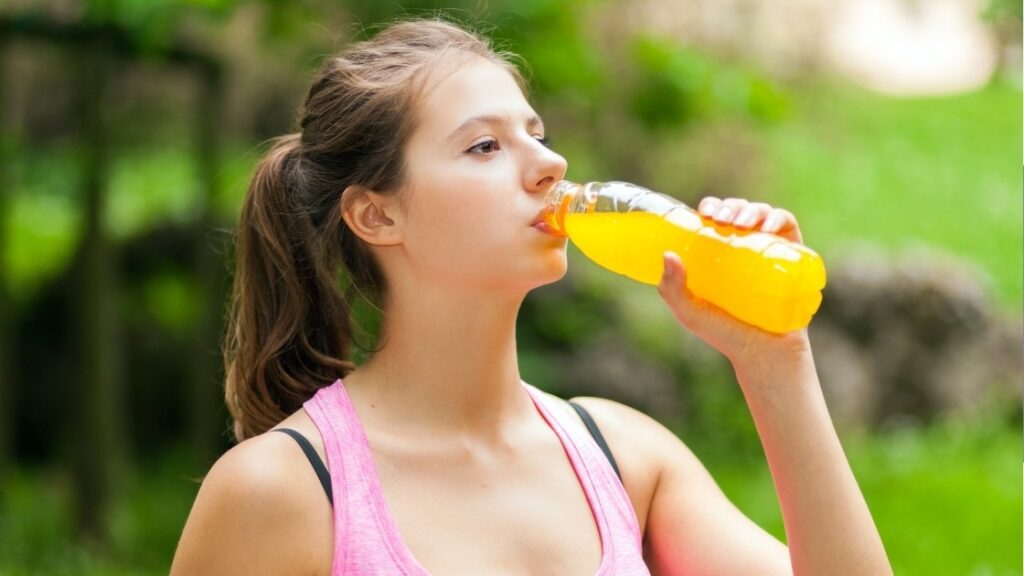 Italian soda and regular soda are technically the same thing and Italian soda is not better than regular soda.
A well-known Italian soda brand – San Pellegrino makes a range of flavors that are similar to what Coke and Pepsi make.
Coca-Cola and Pepsi have a long history and in their early years only sold a few flavors.
But, now they have a huge profile of different drinks, which include fruit-flavored sodas, colas, root beer, and ginger beer.
And have almost every flavor of the soda.
Both companies started around 100 years ago, and back then there would have been a difference between regular soda and Italian soda because Coca Cola and Pepsi had so few flavors.
However, nowadays they have so many different brands and flavors that it's very rare to find a soda internationally that big companies like Coca Cola don't sell.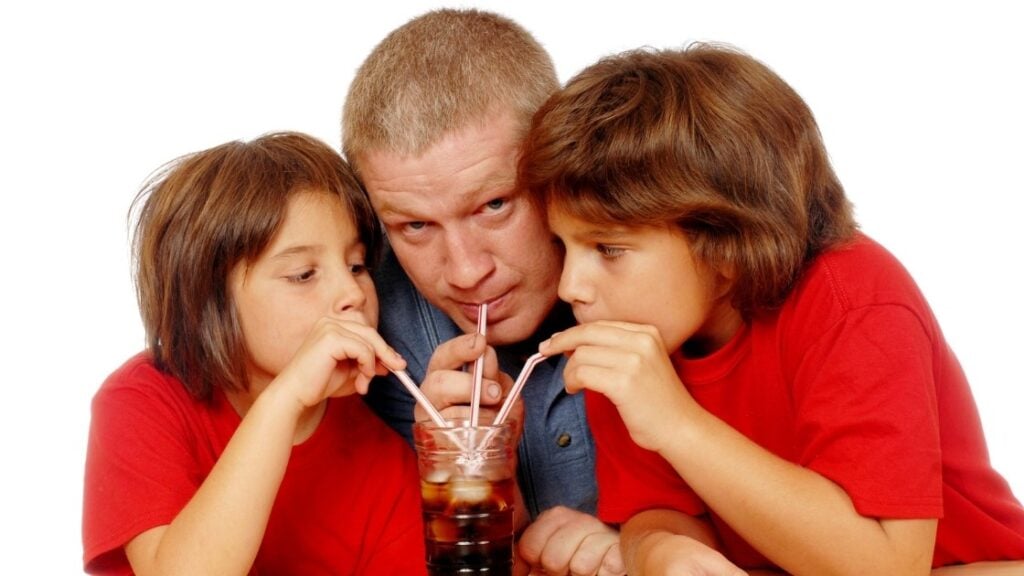 San Pellegrino is owned by Nestlé, and is listed as one of their brands on their official website.
According to Wikipedia, Nestlé bought San Pellegrino in 1997.
Some of the ingredients used in San Pellegrino are still sourced from Italy though, as they state on their website.
Is S. Pellegrino the same as San Pellegrino?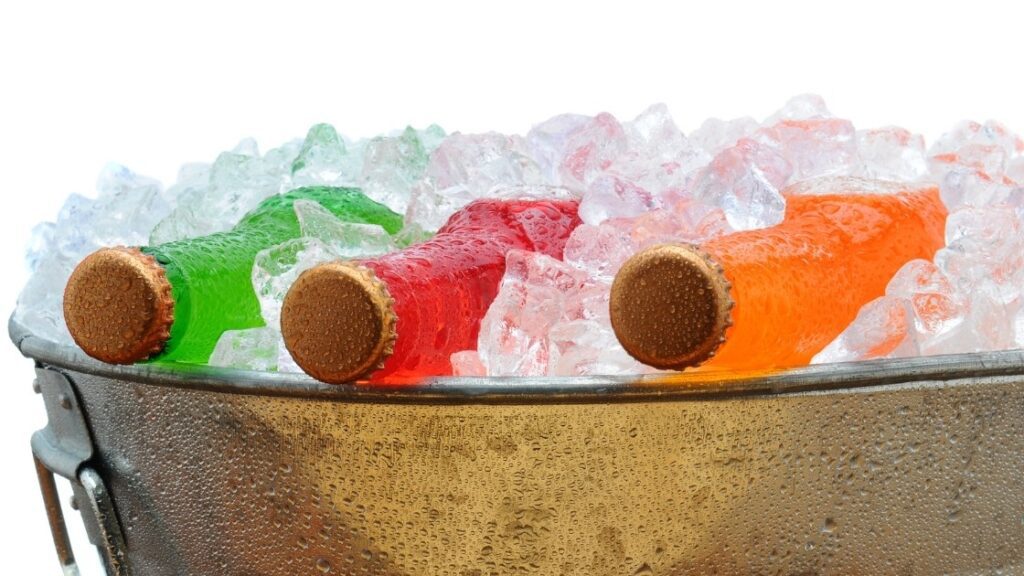 S. Pellegrino and San Pellegrino are the same brand. On the official Nestlé website they list S.
Pellegrino as one of their brands but when you click the link they provide which goes to their global S. Pellegrino website, all of the wording says the name of the brand is 'San Pellegrino'.
Here's a brief summary covering the key points in this article:
The best Italian sodas are San Pellegrino – Clementina, blood orange, Chin8neri – Chinotto, and Cedrata Tassoni – unnamed, lemon flavor.
Italian sodas and regular sodas taste very much the same except for a few unique Italian flavors such as Chinotto.
San Pellegrino blood orange tastes like an orange soda but it has more real fruit juice compared to the Fanta, and Crush, and therefore tastes more natural.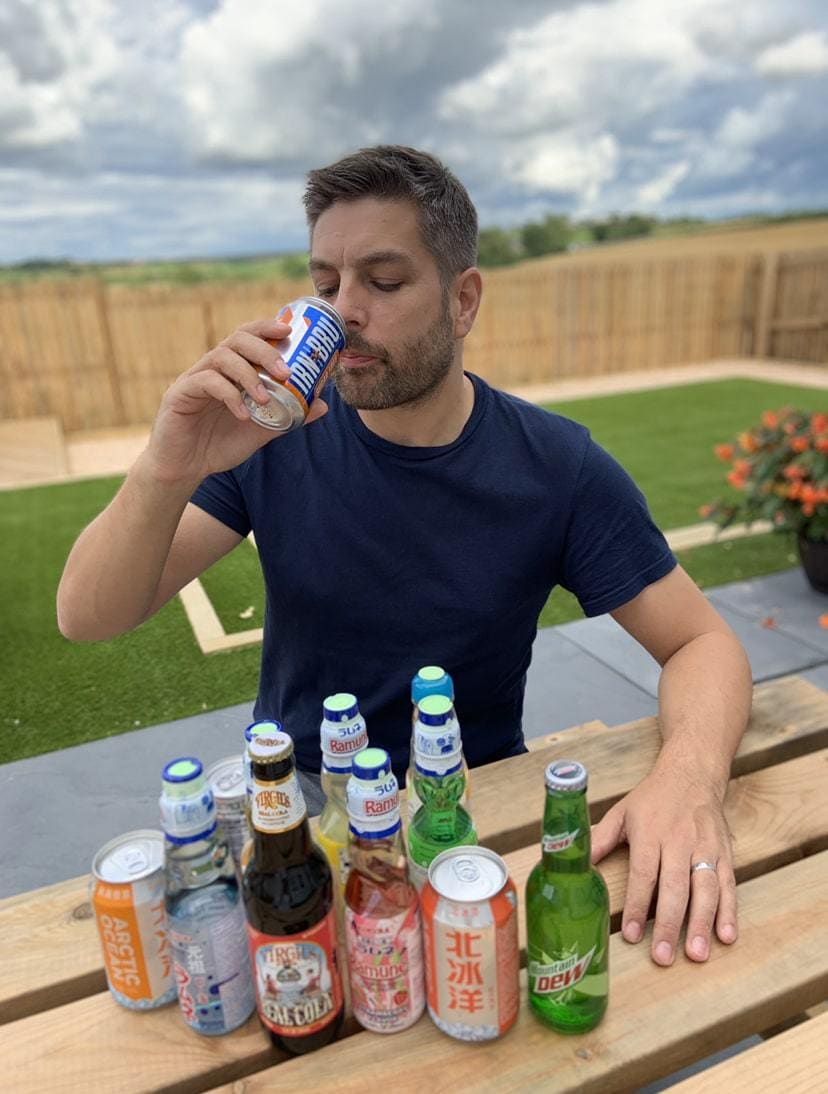 I'm the owner and blogger here at SodaPopCraft.Com. I'm a soft drinks enthusiast and I'm bringing you all I know and research from the world of Soda Pop & Kombucha soft drinks.
I hope it inspires you to make your own healthier fizzy drinks at home.
Read more About Me here