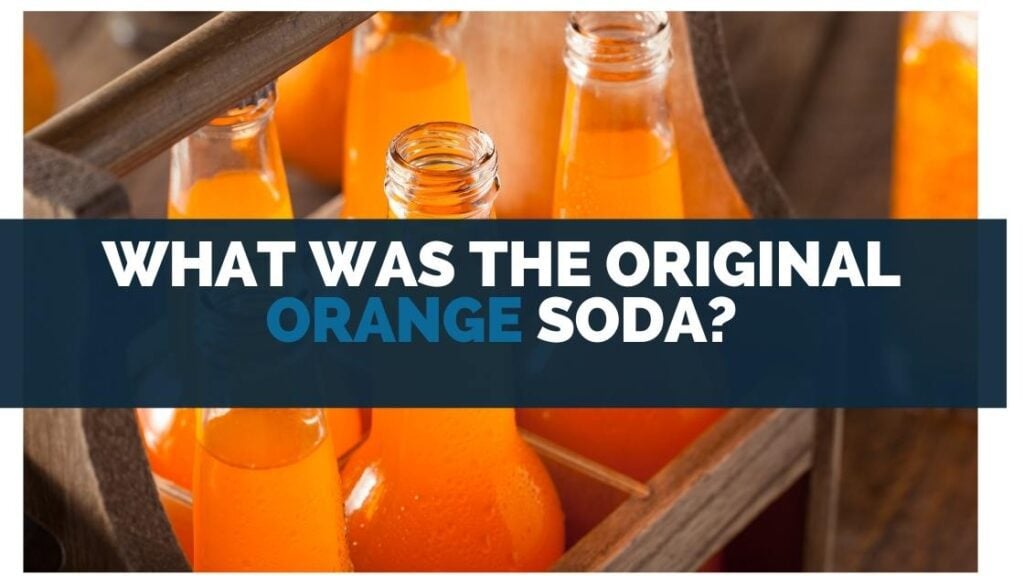 I drink a lot of orange soda and it got me to wondering what the original orange soda was.
I did some research and here's what I'd like to share with you
So, what was the original orange soda? Crush was the first orange soda and it was invented in 1911, according to Wikipedia.
Fanta, another popular orange soda was invented in 1940, according to the official Coca-Cola website.
Below, I'll discuss the differences between Crush and Fanta, and which one is the most popular.
And discuss which one is better for you by looking at the ingredients, and sugar content.
Is Crush better than Fanta?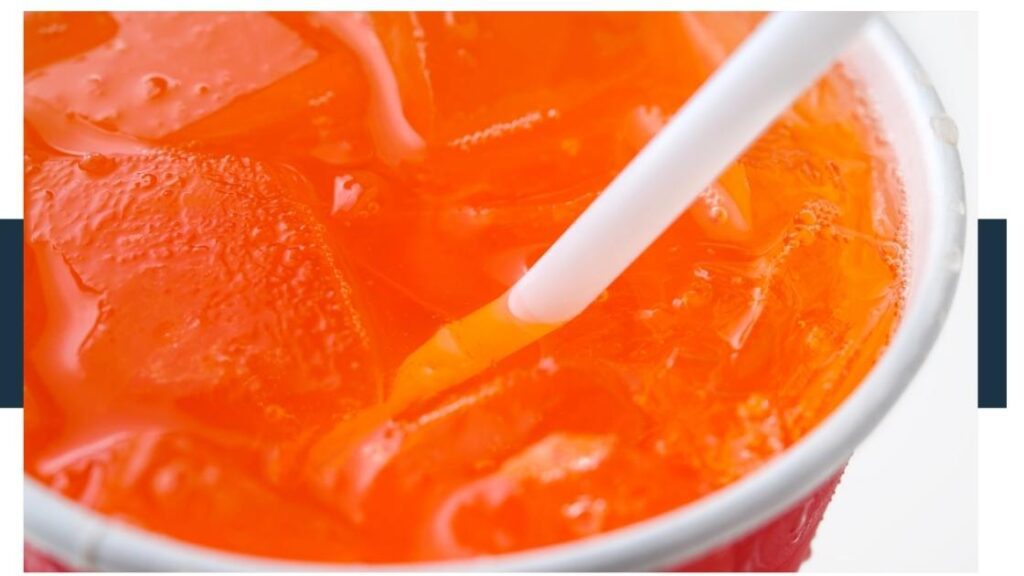 Data provided by Statista implies that more people drink Fanta than Crush in the battle of crush vs Fanta.
Coca-Cola makes Fanta, and Coca-Cola sells this malt beverage or the softest drink in the USA (United States).
But, no data is available on whether Fanta is consumed more than Crush.
Sunkist (orange pulp soda) is made by Keurig Dr. Pepper and data provided by Statista shows that they are the third biggest soda company in the USA.
PepsiCo is the second largest soda company in the USA.
Here's a table that shows how much soda each of the companies sells:
| | | | | |
| --- | --- | --- | --- | --- |
| Company | Orange Soda name | % market share (2017) | % market share (2018) | % market share (2019) |
| Coca Cola | Fanta | 42.8% | 43.2% | 43.7% |
| PepsiCo | Miranda | 25.6% | 24.9% | 24.1% |
| Keurig Dr. Pepper | Sunkist & Crush | 17.9% | 17.9% | 18.2% |
| Refresco | – | 3.7% | 3.6% | 3.8% |
| National Beverage | – | 2.9% | 3.1% | 3.1% |
| Other | – | 7.1% | 7.2% | 7.1% |
Data provided by Statista.
Therefore, it's reasonable to say that Fanta is more popular than Crush because Coca-Cola sells the most soda, and makes Fanta.
And they make almost double the sales of PepsiCo and Keurig Dr. Pepper.
But, that doesn't necessarily mean that one tastes better than the other!
Based on anecdotal evidence from people who have done side-by-side taste tests, they taste very similar, and both taste good.
Here are a few videos of two people who did a side-by-side taste test comparison.
Also, a taste test done here by Second Rate Snacks found that Crush tasted better than Orange Fanta.
But, interestingly, they thought that Sunkist and Nehi Orange tasted best.
I'll leave it up to you to give the final verdict, and at the end of the day when trying them side by side they taste almost identical.
Fanta vs crush orange soda
In a side-by-side taste test, most people find that they taste very similar and neither is significantly better than the other.
This has been confirmed in many video taste tests online.
Fanta is consumed a lot more than Crush orange soda based on the sales data of the beverage business.
So, since they both taste the same how can we get an idea of which is better? To answer that question I turned to the sales data.
But, some of it is hard to find. Or, it's in a place that is very hard to find.
If anyone has found the data please let me know in the comments and I'll update the article.
Coca-Cola sells three times as many sodas in the USA as the company that makes Crush orange soda- Keurig Dr. Pepper.
So, it's likely that Fanta also sells three times as much as Crush.
Crush was invented 30 years earlier than Fanta, but Coca-Cola has outgrown them over time. Coca-Cola is also a bigger company overall.
62,000 people work for them around the world, as shown by Statista.
Whereas, Keurig Dr. Pepper has a staff of 32,000.
This shows that if they want to double their sales, Keurig Dr. Pepper will need to hire 32,000 more people.
And means they have a bit of catching up to do.
Fanta vs Sunkist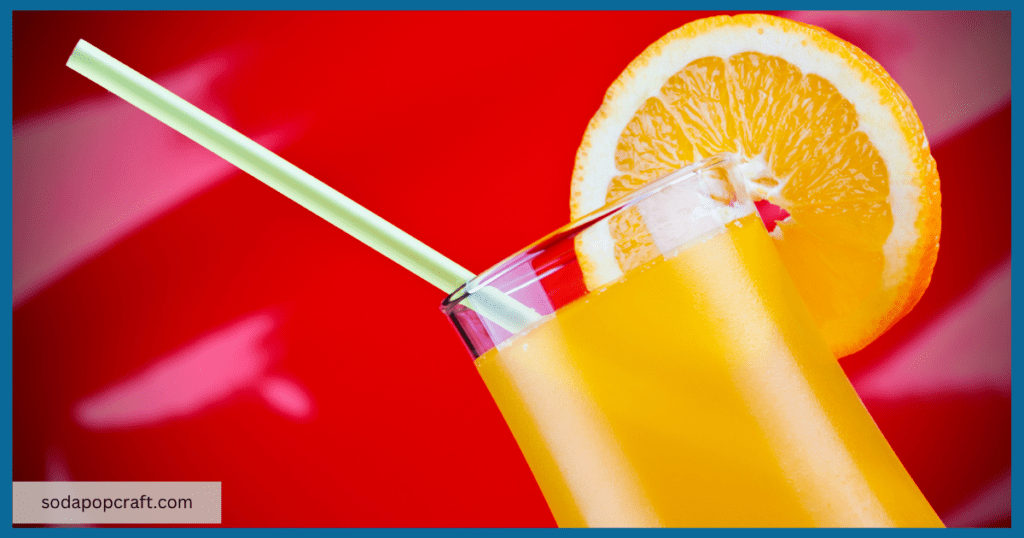 The Sunkist brand has been in use as a citrus fruit grower for over 100 years.
Sunkist, on the other hand, debuted in 1978.
After a year, the drink was disseminated nationally, and it quickly emerged as one of the most popular orange sodas in the United States.
Sunkist and Crush are largely produced by Keurig Dr. Pepper.
When we analyze the primary ingredients of Sunkist and Fanta, there are significant similarities.
The caffeine in Sunkist, on the other hand, is a noticeable difference in the components.
Sunkist contains 19mg of caffeine per 12 fluid ounces, whereas Fanta does not.
In terms of flavor, Fanta is sweeter than Sunkist.
Fanta has the edge in terms of diversity, with dozens of various tastes in production around the world.
So, overall, Fanta is better in Sunkist vs Fanta.
Is Fanta better for you than Coke?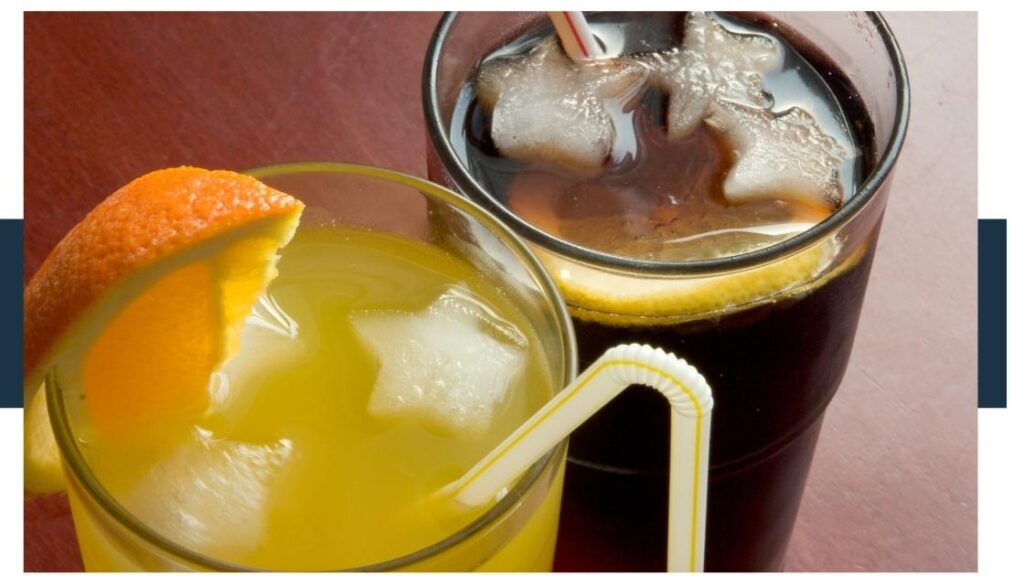 Coke is healthier for you than Fanta.
Fanta has 17% more calories than Coke, and 14% more sugar.
The recommended daily sugar intake is 25g, according to Harvard Medical School.
One cup of Fanta or Coke will be enough to reach your daily sugar limit.
So, you should not drink more than one cup a day.
Here's a table that shows the difference between Coke and Fanta:
| | | | |
| --- | --- | --- | --- |
| Nutrient per 3.4 oz (100 mL) | Fanta | Coke | Difference |
| Calories (kcal) | 47 | 39 | 17% |
| Sugar | 12.5 | 10.8 | 14% |
The data can be found here for Fanta, and here for Coca-Cola – provided by the USDA.
Let's also take a look at the ingredients that are in Coke versus the ingredients that are in Fanta.
| | |
| --- | --- |
| Fanta ingredients (link) | Coca-Cola ingredients (link) |
| Carbonated Water | Carbonated Water |
| Sugar | Sugar |
| Orange Juice from Concentrate (3.7%) | Colour (Caramel E150d) |
| Citrus Fruit from Concentrate (1.3%) | Phosphoric Acid |
| Citric Acid | Natural Flavourings |
| Vegetable Extracts (Carrot, Pumpkin) | Caffeine |
| Sweeteners (Acesulfame K, Sucralose) | – |
| Preservative (Potassium Sorbate) | – |
| Malic Acid | – |
| Acidity Regulator (Sodium Citrate) | |
| Stabiliser (Guar Gum) | |
| Natural Orange Flavourings | |
| Other Natural Flavourings | |
As you can see, Fanta has a lot more ingredients. In different countries, Coca-Cola is made with different ingredients.
In the USA and Canada, corn syrup is used because corn is native to the USA and grows very well.
In Mexico, though, Coca-Cola is made with sugar and artificial flavors instead. This gives it a different flavor.
As well, as a look at whether corn syrup is bad for you.
What was the original Fanta flavor?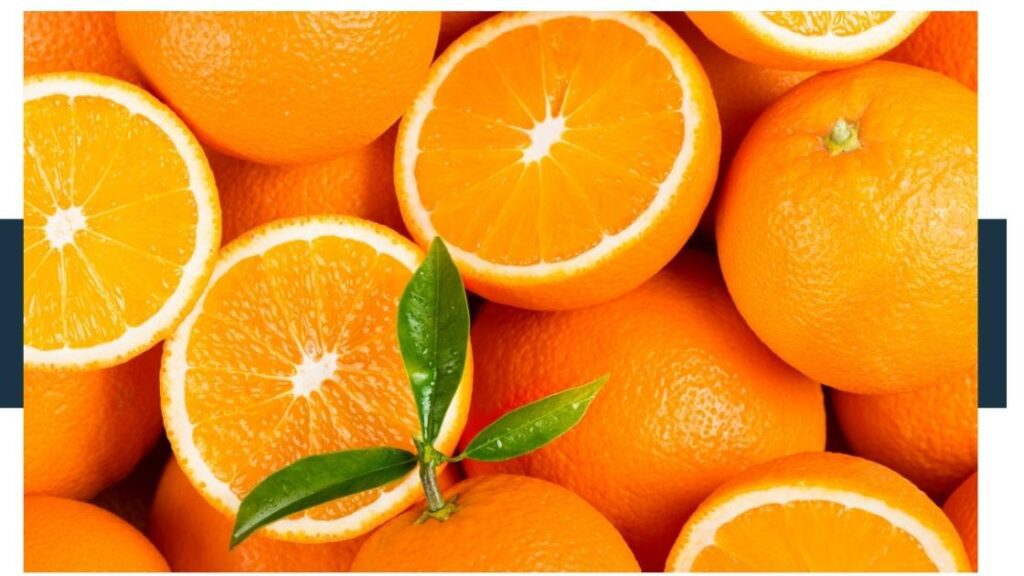 The official Coca-Cola website states that the first Fanta flavor was orange like Nehi Orange, and was first sold in Naples, Italy in 1955 in glass bottles.
They have since expanded their flavors, and now sell 3 flavors: orange, pineapple, and grape in the USA.
And internationally they sell many more.
Internationally they have flavors like:
Berry
Peach
Toronja
Strawberry
Green Apple
Fruit Punch
Mango
Cherry
Coca-Cola timeline mystery
The date that Fanta first came out on one official Coca-Cola website is 15 years apart from the date that they say on another official Coca-Cola website.
So, take the exact dates with a grain of salt.
Either way, Sunkist beat them both to the punch – excuse the pun, and brought out the very first orange soda in 1911 with cloudy orange color.
When was Crush Soda Invented?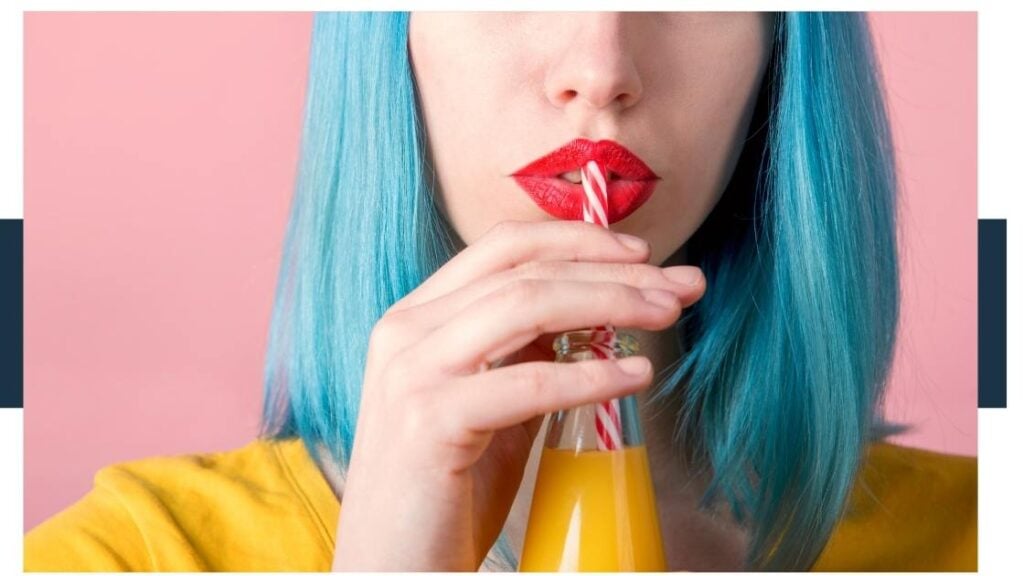 Orange Crush was invented in the USA in 1911.
It is now owned by Keurig Dr. Pepper, and its headquarters is in Plano, Texas.
There is conflicting information available about which city it was invented in.
Some say Chicago, and some say California.
Soda started to become quite popular in the late 1800s, and early 1900s when a lot of big names like Coca-Cola were invented.
Who makes Crush soda?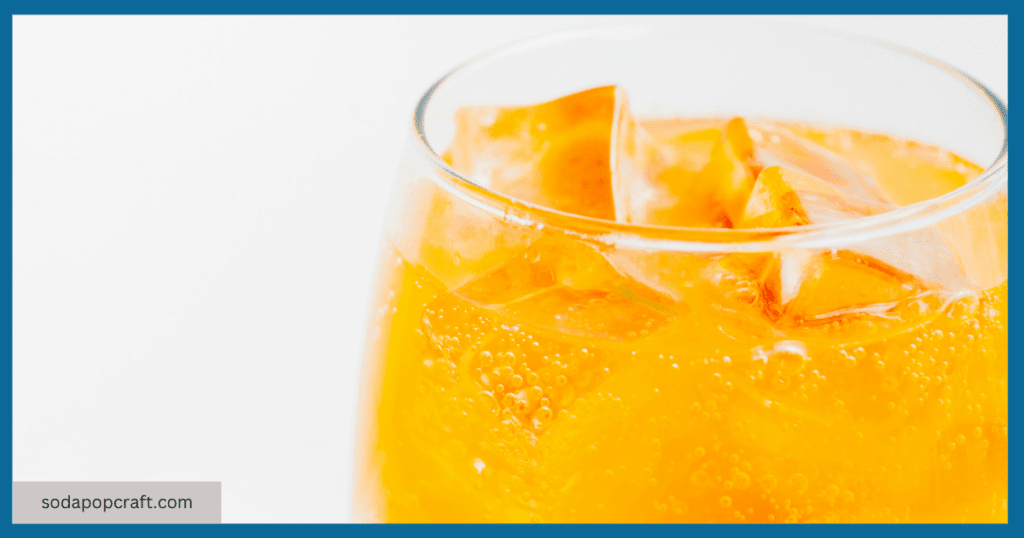 Many asks, who makes orange crush?
Keurig Dr. Pepper of Plano, Texas presently makes the Crush soda because they own this brand and trademark.
Crush is also well-known in Canada, where a unit of Canada Dry Motts distributes it.
It is sold by a number of Pepsi bottlers, the largest of which is the Pepsi Bottling Group Canada.
overall, orange soda appears to be more popular internationally.
In Conclusion
The original orange soda is Crush, which was followed some 30 years later by Fanta.
All three well-known orange sodas – Fanta, Crush, and Sunkist – have a similar taste.
Fanta is consumed almost twice as much as Crush and Sunkist.
When comparing Crush and Fanta side by side in the soft drink business, Crush USA has around 15% more calories and sugar than Fanta.
And for that reason, Fanta is a better choice.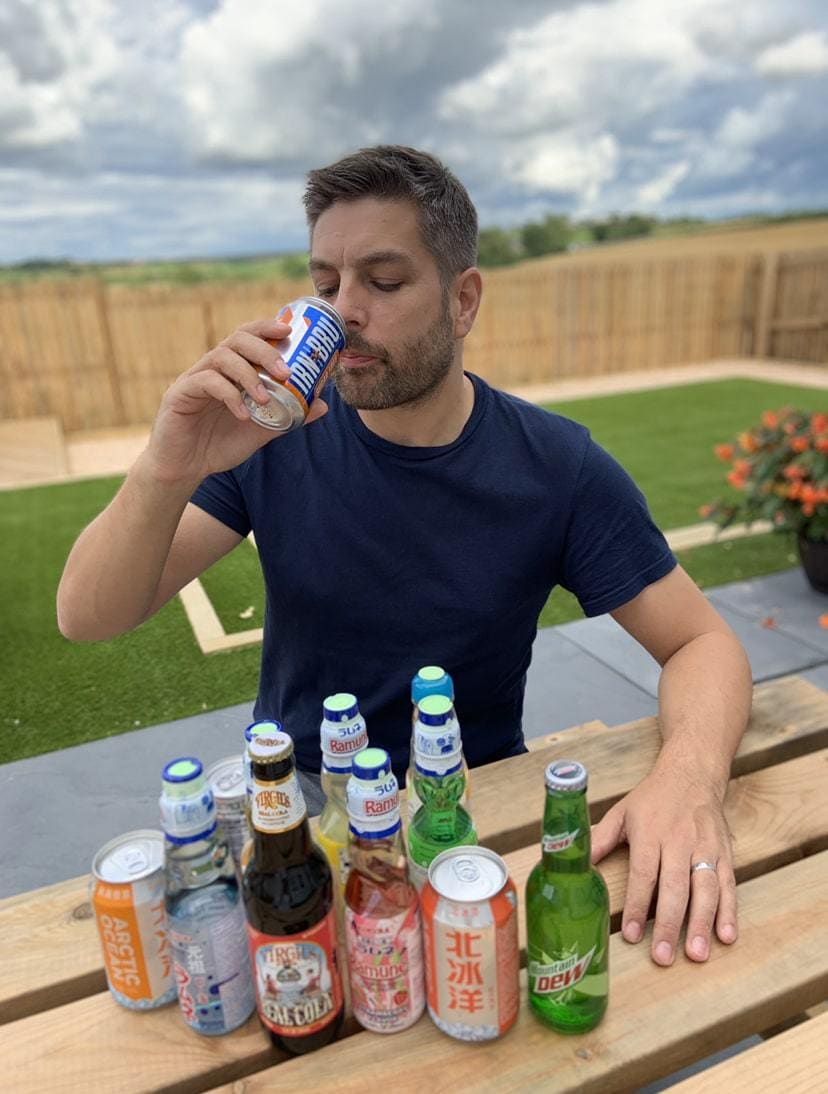 I'm the owner and blogger here at SodaPopCraft.Com. I'm a soft drinks enthusiast and I'm bringing you all I know and research from the world of Soda Pop & Kombucha soft drinks.
I hope it inspires you to make your own healthier fizzy drinks at home.
Read more About Me here