Last updated on February 20th, 2022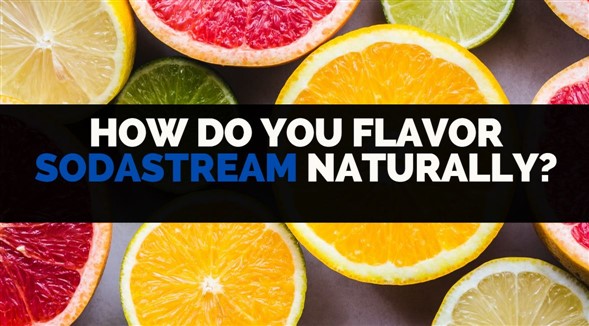 SodaStream machines are all the rage again which I for one am delighted about! And even more so as they can be an exceedingly healthy alternative to drinking store-bought soda or seltzers.
But if you prefer your beverages to have some real flavor, you may be wondering how to make your SodaStream water taste a little less boring without adding the sugar that you may be trying to avoid.
Detailed Guide on How to Flavor SodaStream Water
Important note: Remember not to operate the SodaStream machine using water that is already flavored.
Always pour in the flavoring ingredient or ingredients once the water has already been carbonated.
Thus, make sure that you do not add any flavors or ingredients to your water until after it has already undergone the carbonation process of the SodaStream machine.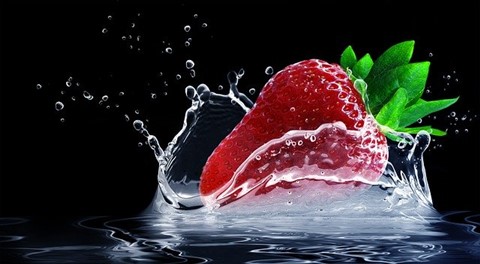 Other Helpful Hints
In particular, we have found that the combination of freshly squeezed lime juice and freshly squeezed lemon juice adds a lovely flavor to the SodaStream sparkling water.
Here is a tip recommended by SodaStream.

The water that you use for the carbonation process ought to be refrigerated and cold.

Water that is cold from refrigeration will give you better results overall and will make your homemade flavored sparkling water taste exactly like flavored sparkling water you might buy from the store, such as those cans of LaCroix flavored sparkling water.
Remember to measure out the freshly squeezed citrus juice that you add to the SodaStream water.

That is, use a measuring spoon to get a measurement that is as exact as possible.
If you add too much or too little of the freshly squeezed citrus juice, your SodaStream water may end up tasting either too sour or too flavorless.
Don't make this mistake; just use a measuring spoon.

You can also use a strainer, if you would like, in order to aid you in your process of measuring.
We have found that 1 tablespoon of citrus juice serves as a satisfactory amount for flavoring the amount of water that is contained in the 1 L SodaStream bottle.
If you find that this amount of citrus juice is not strong enough for your taste, feel free to add more;

just make sure that you measure out the extra amount you are adding so that when you achieve the desired taste, you know exactly how much citrus juice you will need to add the next time.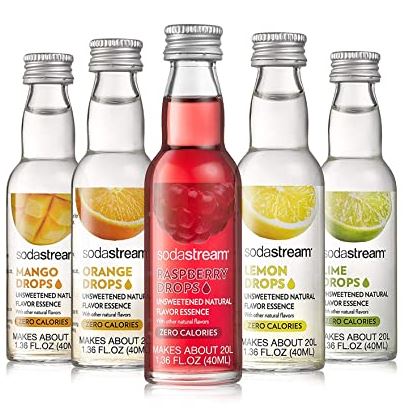 You can pick these Flavor Drops here from Amazon.
Other Helpful Hints

Other Helpful Advice
What Are the Ingredients in SodaStream Fruit Drops?
SodaStream Fruit Drops are made from all-natural ingredients and contain no sugar, no sweetener, no calories, no caffeine, no sodium, and no preservatives. Each bottle of Fruit Drops contains the essence of the fruit it derives its flavor from, such as lemon juice for Lemon Drops. Only natural flavors are used.
You can pick these Flavor Drops here from Amazon.
For SodaStream Fruit Drops,
2 mL or about half a teaspoon will flavor 1 L of water.
When using freshly squeezed fruit juice, we have found that 1 tablespoon of fruit juice is good for flavoring 1 L of water. You may adjust this amount slightly according to your tastes and preferences.
For other types of SodaStream flavoring, refer to the label to determine the correct amount to be used.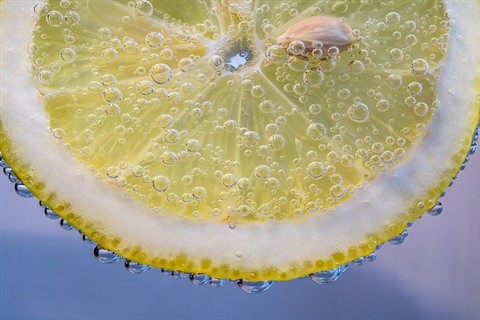 SodaStream Fruit Drops
are quite healthy, as they contain no sugar, sweeteners, or preservatives of any kind and use only natural ingredients.
Freshly squeezed fruit juice is also healthy, as it will not contain added sugars, preservatives, or other such junk.
Try to avoid drinking beverages with added sugar or sweeteners for the best health results.
And as I said above a great option are these Flavor Drops here from Amazon.