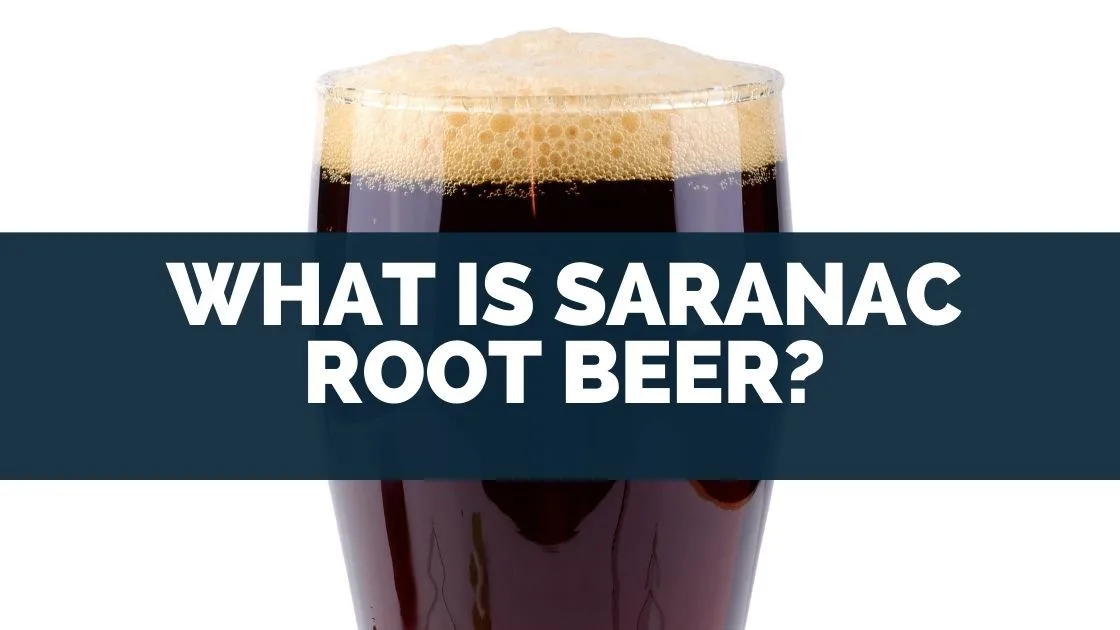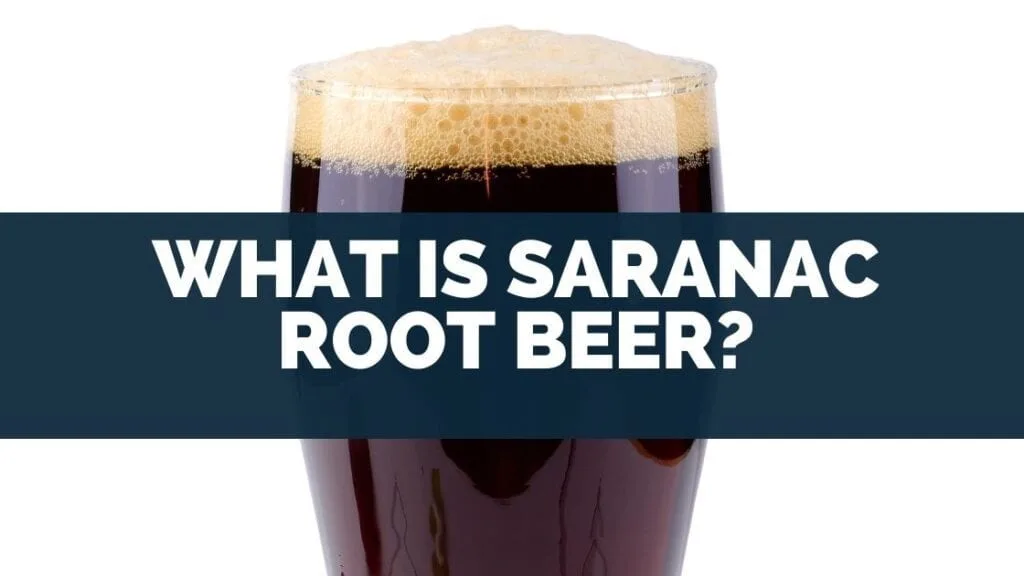 The company that owns the Saranac brand has been around for over one hundred years.
Its root beer has a full, creamy traditional flavor, and it is an excellent example of a high-quality, straightforward root beer.
Its makers say consumers should look out for its fresh vanilla and licorice notes.
Saranac root beer is a soft drink that doesn't contain alcohol. It is made by the Matt Brewing Co, established in 1888, which also makes proper beers.
It has been described as an all-around, above-average good root beer with a dry, dusty, spicy aroma.
This root beer is handcrafted and caffeine-free.
It is available from Amazon and other online stores and at many retailers that sell soda pop throughout the fifty states of the U.S. Saranac root beer is also sold in over one hundred countries. Reviewers recommend it as a snack or dessert root beer.
What are some Saranac Root Beer Ingredients?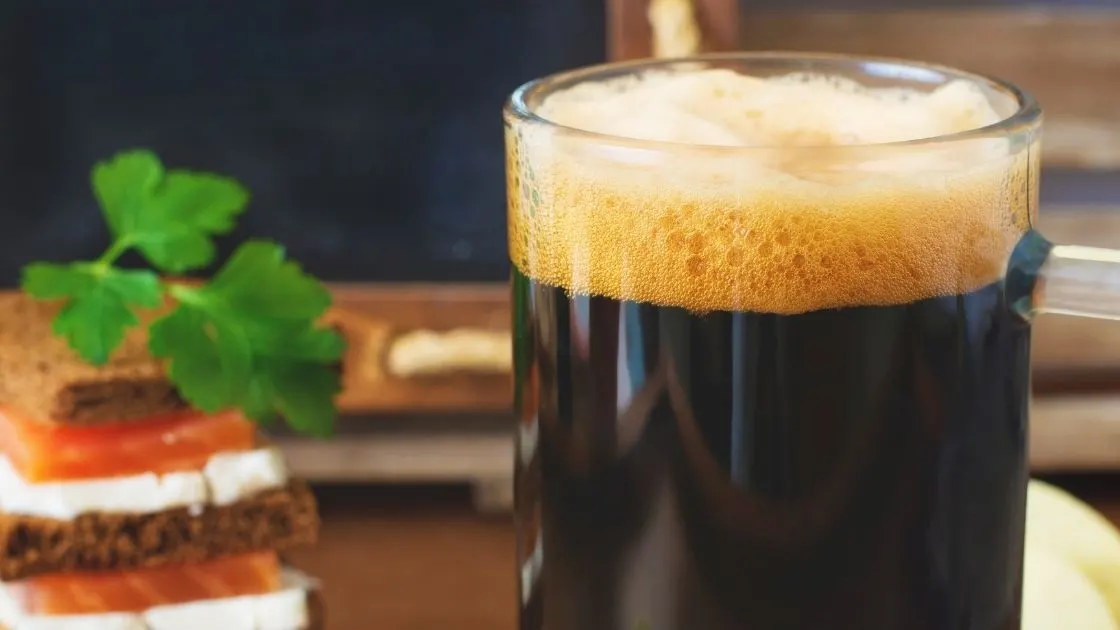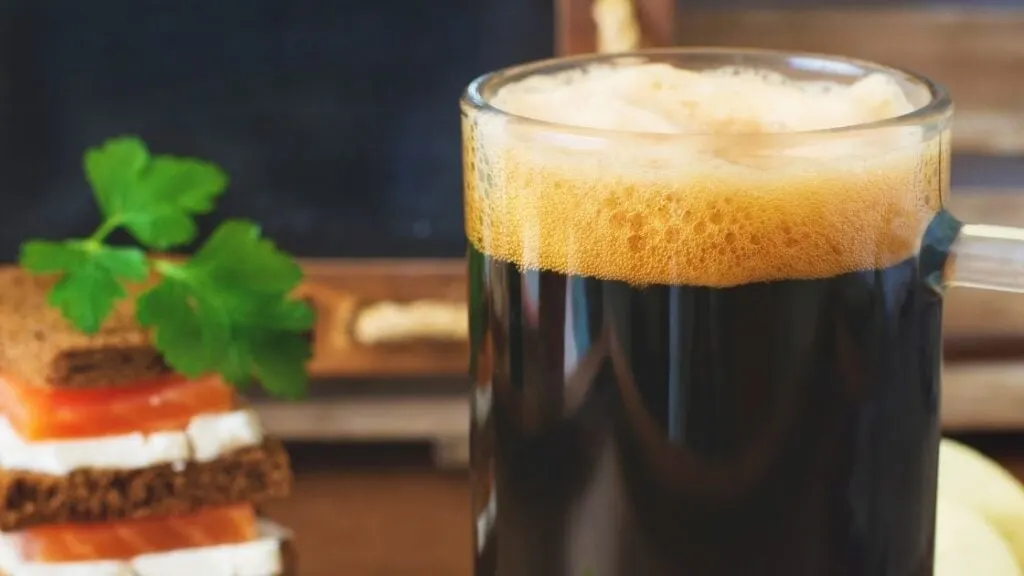 The ingredients of Saranac root beer are –
Filtered water
Caramel coloring
High fructose corn syrup
Sodium benzoate
Natural and Artificial Flavors
Citric acid
Modified Food Starch
It does not contain any caffeine.
The word "Saranac" is from the Iroquois and means "Cluster of Stars".
The brewery is in the foothills of the Adirondacks, which are home to the Iroquois Native Americans.
Saranac Root Beer Nutrition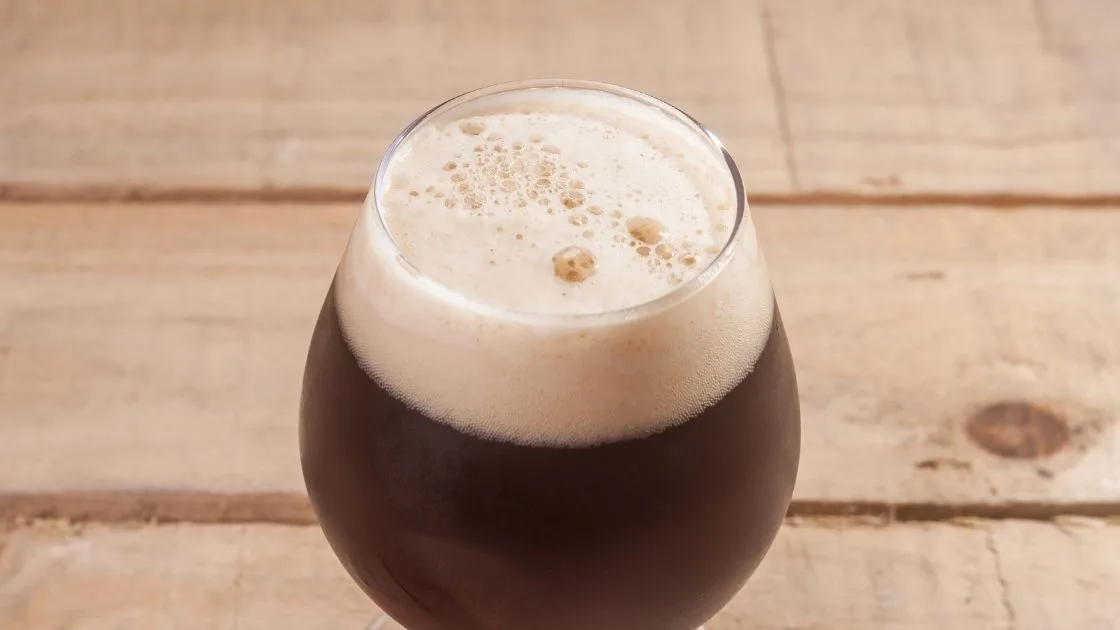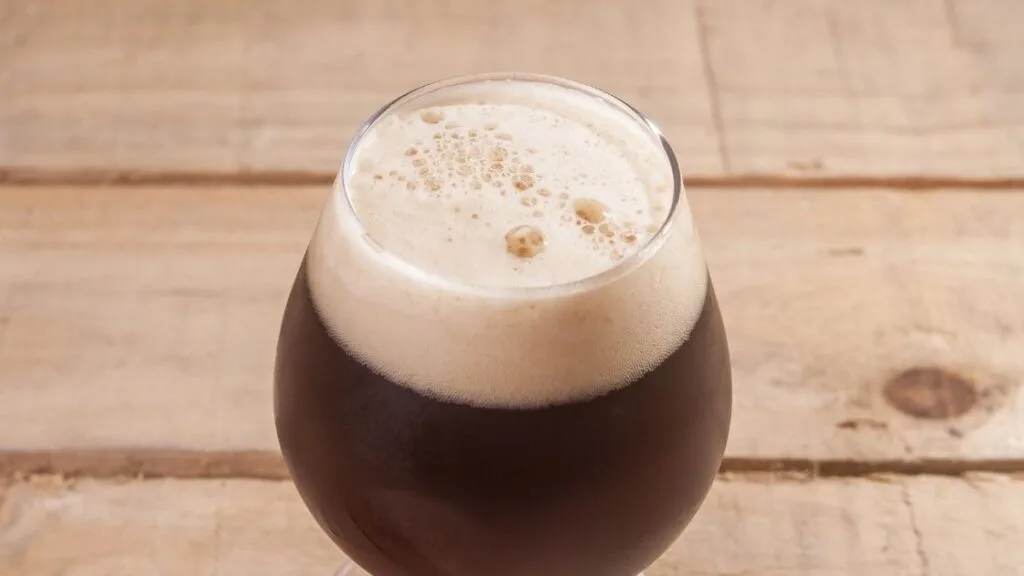 According to the label, regular Saranac root beer has one hundred and eighty calories per serving, none of which are from fat.
The total fat is zero grams, and so is the total cholesterol. It contains fifty-five mg of sodium, zero dietary fiber, zero potassium, and zero protein.
The total carbohydrate count per serving is forty-six grams, all of which are in the form of sugars. It contains no iron, Vitamin C, Calcium, or Vitamin A. A serving size is one bottle containing twelve fluid ounces of root beer.
Saranac also makes Saranac soda, a Diet Root Beer which contains only thirty-five calories, and nine grams of carbohydrates in the form of sugar (fructose corn syrup), zero fat, and zero protein.
Does Saranac root beer have caffeine?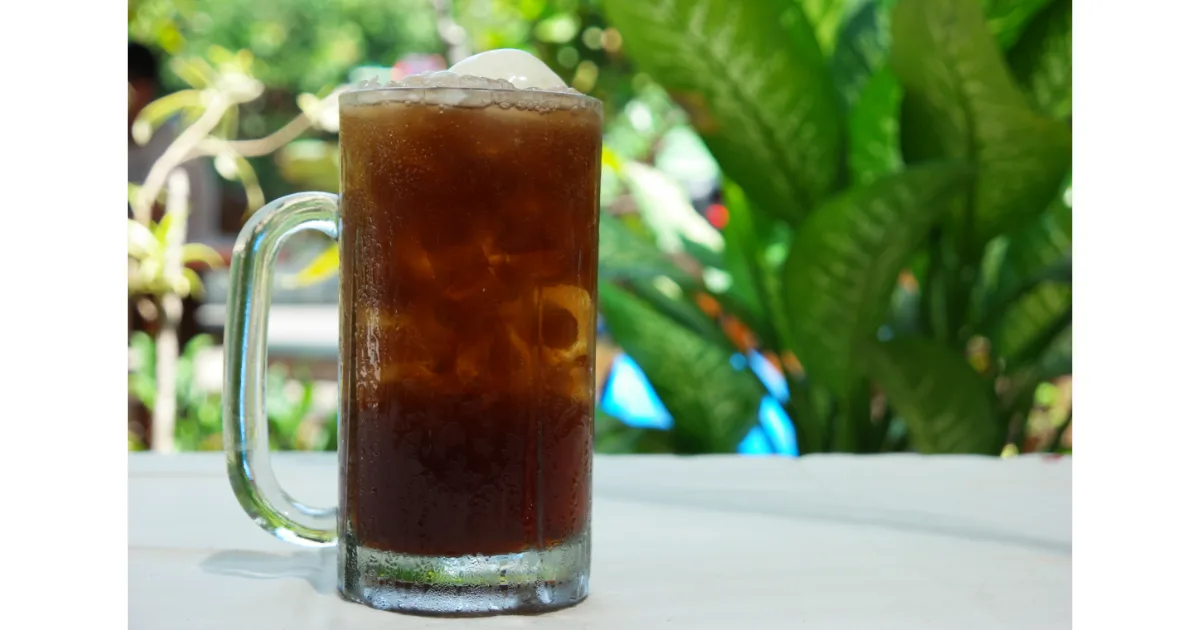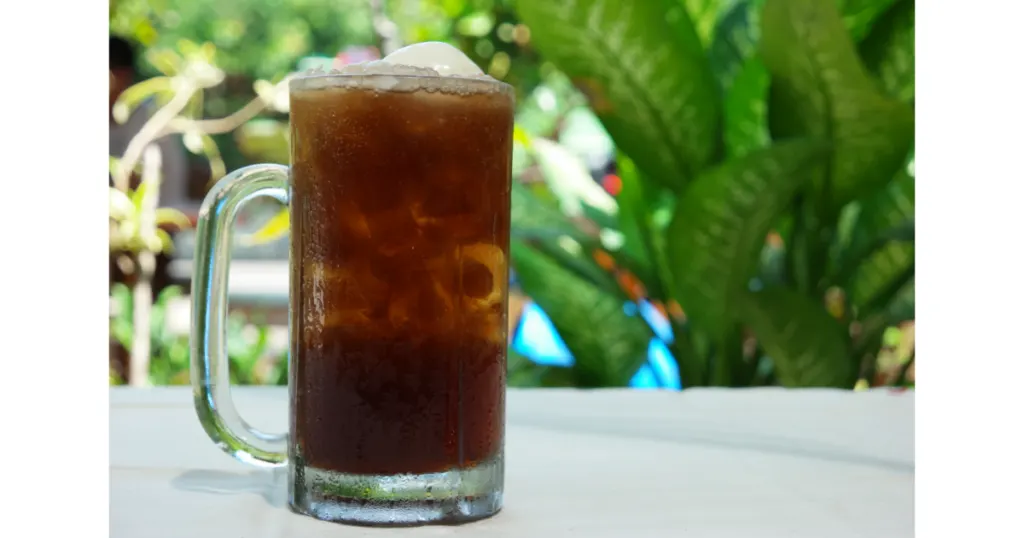 Saranac Root Beer is a popular beverage, known for its unique flavor and taste. However, it does not contain caffeine. Unlike many other popular sodas and soft drinks, in Saranac root beer caffeine is not present, making it a safe choice for people who are sensitive to caffeine or simply prefer to avoid it. This beverage is made using natural ingredients, including extracts from various spices, roots, and herbs. It's sweetened with a combination of sugar and high fructose corn syrup, giving it a distinct, rich, and creamy flavor that has made it a favorite among many people. So, whether you're looking for a refreshing drink to enjoy on a hot day or just want to enjoy a classic beverage, Saranac Root Beer is an excellent choice.
Does Saranac Root Beer Have Alcohol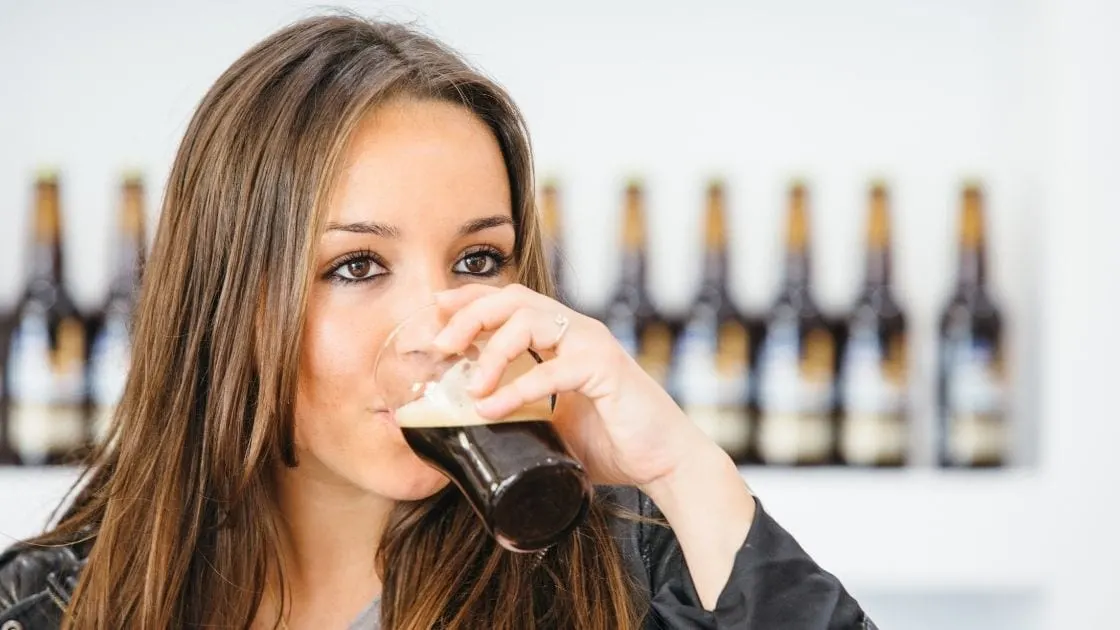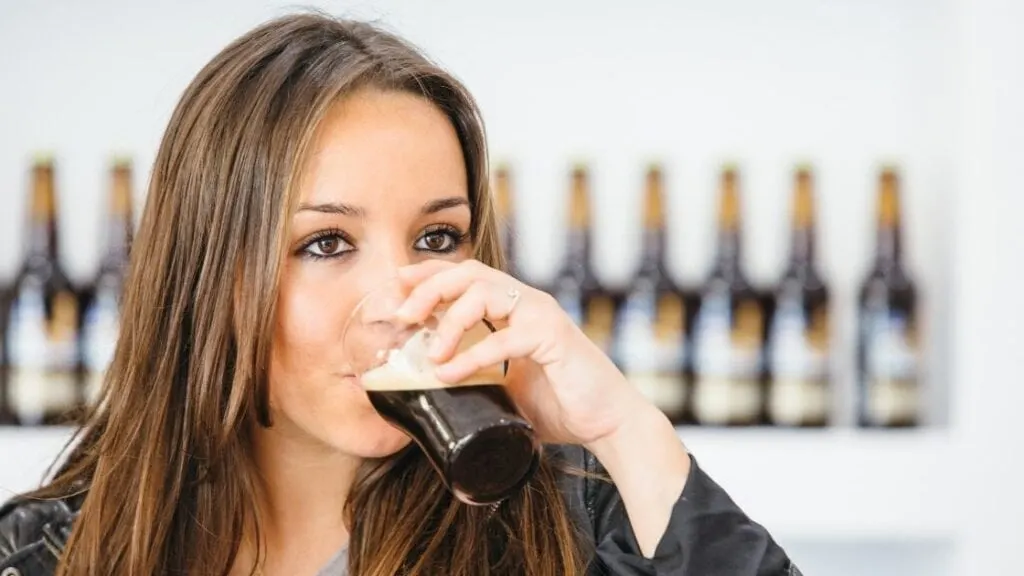 Saranac root beer is a soda, so it contains no alcohol. Although the bottle it comes in looks like a beer bottle, it is not a beer.
The brown glass bottle has a red and gold label that clearly says "Root Beer" and bears a small old-fashioned picture of the brewery.
You can't get drunk on Saranac Root Beer, but it is carbonated, so there's some bite at the back of the throat.
Saranac root beer has been described as not too sweet, with a great aftertaste having a hint of wintergreen.
It has a rich, velvety head because it is made in an actual brewery and can be bought in a six-pack or as individual bottles. The Matt Brewing Company has made it in small batches at their brewery for some thirty years.
It contains soft overtones of vanilla and a licorice aftertaste that is not too strong and comes highly recommended by several root beer reviewers.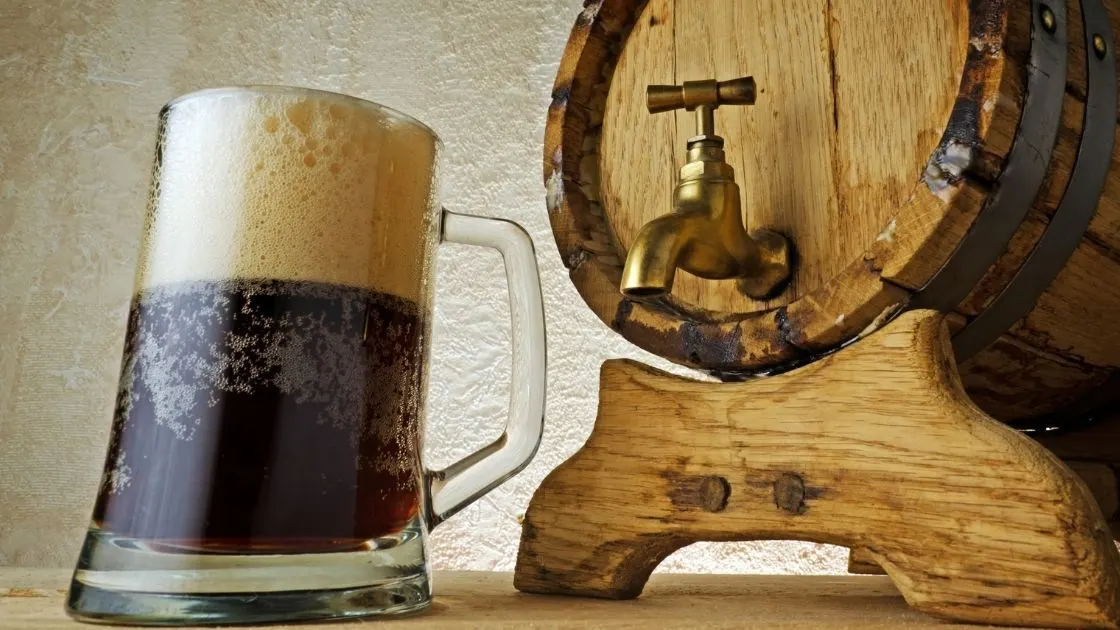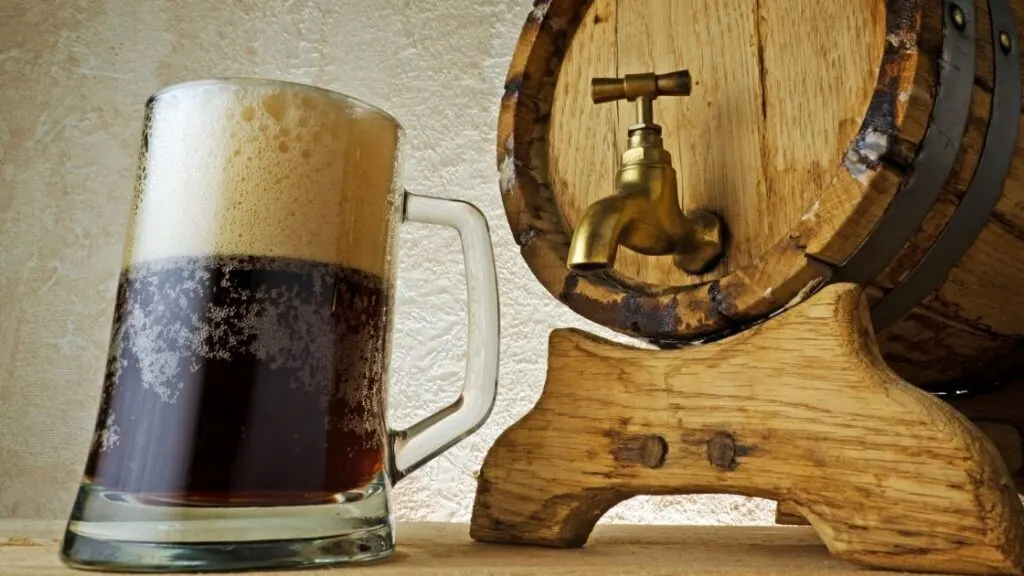 The Matt Brewing Company is the fourth oldest family-owned brewery in the United States and has been making beer since 1888.
It makes the Saranac range of beers and various soft drinks such as root beer and ginger beer. It also owns the Utica Club label.
Francis Xavier Matt, I came from Baden in Germany to the United States in 1880. Before coming to the U.S., he had worked at the Duke of Baden brewery in the Black Forest area of Baden.
For his first few years in the States, he worked as the lead salesman and brewmaster in Utica at the Charles Bierbauer Brewery.
Charles Bierbauer was skillful in the old traditional brewing techniques.
Together, they created a reputation in Utica, New York, that led to Matt becoming the treasurer, brewmaster, and superintendent of the re-organized West End Brewing Company established in 1888.
During Prohibition, it was one of the few breweries that managed to stay afloat by producing soft drinks under the Utica Club label.
It also made non-alcoholic malt tonics and ginger ale.
Saranac ginger beer ingredients:
Carbonated water, high fructose corn syrup, natural and artificial flavor, citric acid, sodium benzoate, caramel color, and ginger.
During Prohibition, the wily brewers put clear instructions on their malt tonic labels, saying customers should not ferment the drink or add yeast because this would create beer.
Matt was in Washington D.C. when Prohibition was repealed and was the first to obtain a brewing license under the new dispensation.
Utica Club was the name of the brewery's flagship beer and was promoted in the 1950s and 60s by two talking beer mugs, or steins called Schultz and Dooley.
The American comedian, artist, actor, and television host Jonathan Winters voiced the two characters who took to television in 1959.
X. Matt served as the chairman of the West End Brewing Company until 1958 when he died, but his son Walter became president in 1951 and continued in this role until 1980 when F. X. Matt II took over. He renamed the company the F. X. Matt Brewing Company in honor of his grandfather.
Its Utica Club brand and its flagship Saranac beer became popular throughout the northeastern United States.
F.X. Matt II was the chairman of the brewery until he died in 2001.
He once commented that his grandfather learned brewing under the Duke of Baden's tutelage as an art and not a science, not as a way of making a living, but as a way of life.
On 29 May 2008, the brewery caught fire and was almost consumed by it.
Firefighters stopped it from being completely burned down, but it was severely crippled, and many wondered if the company would be able to make a comeback.
The fire caused around ten million dollars in damage and was caused by a spark from a welding operation inside the building.
The second and third floors of the packing building were destroyed. They lost fifteen thousand square feet of warehousing, so they had to outsource the canning function to another company in Rochester, New York until repairs could be made. However, brewing and kegging operations resumed a week after the fire.
They were able to resume bottling operations after a month.
At the time of the fire, the company president was Fred Matt, and his uncle, Nick Matt, was the chairman and chief executive officer – the fourth generation of the Matt family in the U.S.
When the company marked its one hundred and twenty-fifth anniversary five years later, they credited the fire with some positive outcomes.
They were able to rebuild and equip the brewery with the latest technology.
This included new canning machinery that streamlined the process and catered for both large and small can sizes.
They also built a new twenty-three thousand foot warehouse with temperature controls and implemented additional safety protocols and occupational health and safety training.
In recent decades the Matt Brewery produced 30 different Saranac beers, including a German amber lager, a stout-amber lager blend, an English pale ale, Bavarian Schwarzbier, an India pale ale, and a traditional American lager.
The brewery's popular soft drinks include Saranac Root Beer, Shirley Temple, Orange Cream, Ginger Beer, Sparkling Lemonade, and black cherry.
It also brews beer for other brands on contract, including Pete's Wicked, Brooklyn Lager, New Amsterdam Amber Beer, Blue Moon, and Olde Heurich.
The Matt Brewing Co is particularly known for its Pale Ale, which was introduced in 1994.
It hosts Saranac Thursday night during the summer months, a weekly event offering live music, food, and beer attended by thousands of people.
The surrounding area has been marketed as Utica's brewery district as a result, and several restaurants and nightspots offering live music have sprung up.
Paid tours of the brewery are available over weekends all year round and end up in the tasting room where visitors can try most of its products, including root beer and other sodas.
They are all on the sweeter end of the spectrum, with some reviewers saying the root beer is the best of the soda line. It has a foamy head but no medicinal bite.
Saranac Root Beer is a non-alcoholic soda made by the Matt Brewing Co in Utica, New York, with a history that goes back 133 years.
It comes in a diet version with 35 calories and a regular version with 180 calories and is generally well-received by root beer connoisseurs.
The characteristics of this root beer are its foamy head and fresh vanilla and licorice notes.
Ever wondered does root beer have caffeine then check that post out.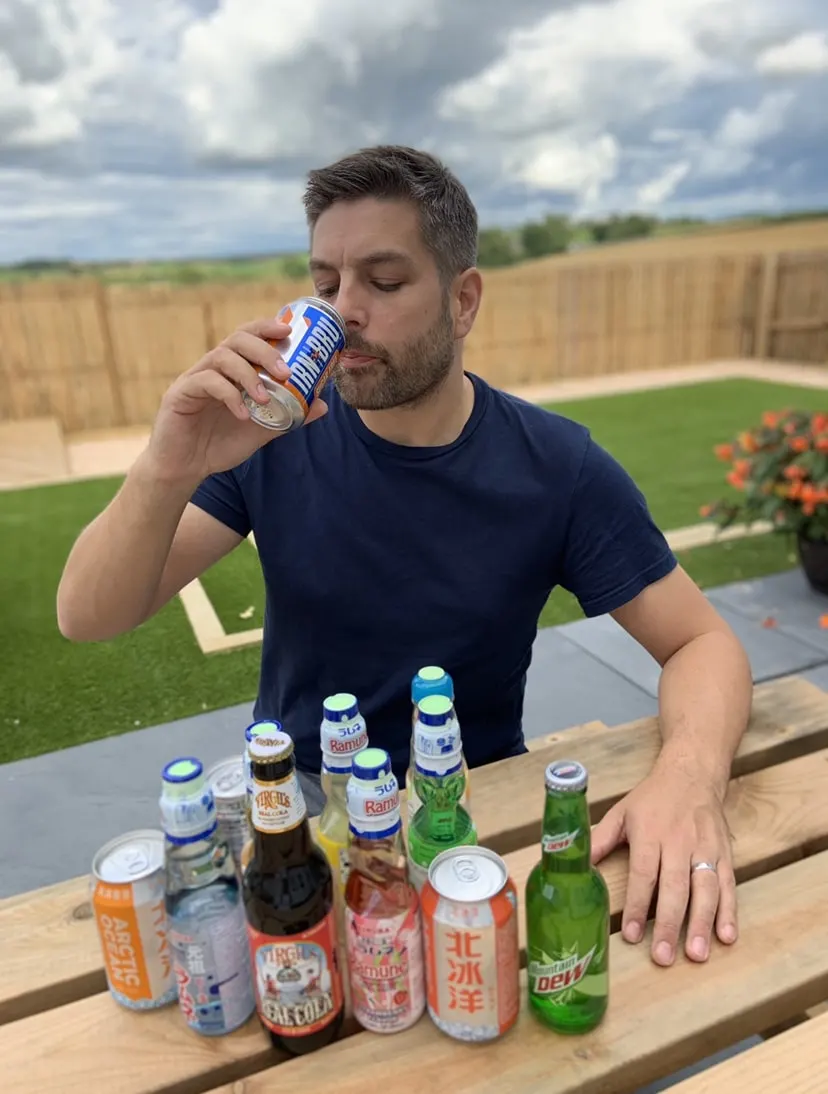 I'm the owner and blogger here at SodaPopCraft.Com. I'm a soft drinks enthusiast and I'm bringing you all I know and research from the world of Soda Pop & Kombucha soft drinks.
I hope it inspires you to make your own healthier fizzy drinks at home.
Read more About Me here